Victoria's Secret model Alessandra Ambrosio posted a great picture on Tuesday of herself and her daughter Anja visiting Santa at a California Mall.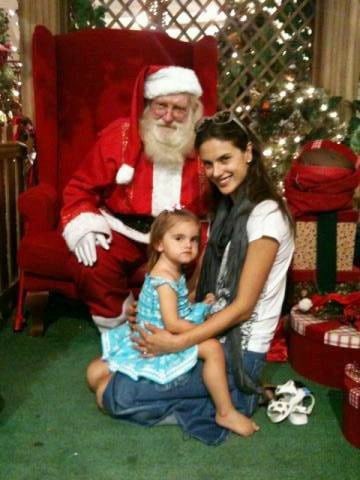 Along with the pic, the proud mama tweeted,
" Visiting papai noel with Anja at the mall!!! "
She then tweeted a link yesterday to a site that had a picture with just Anja and Santa, which could have been taken in Brazil as the model is in her hometown for the holidays.
In the second picture, the toddler shows that she has a fashionable side like her mom by wearing a multi-colored tutu and puppy high tops.
Related Articles:
---