Congratulations to Alessandra Ambrosio and her partner Jamie Mazur on the arrival of their second child – a boy!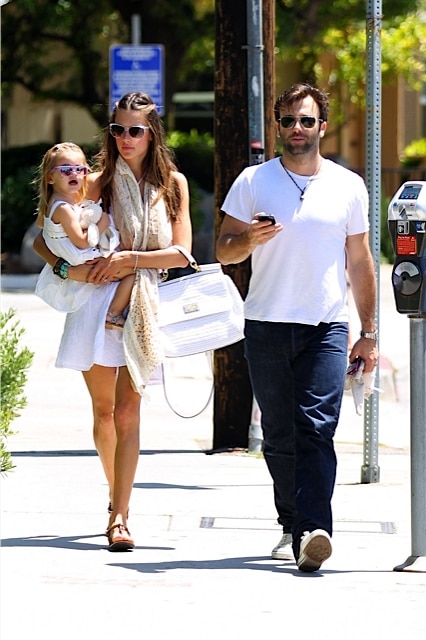 Noah Phoenix arrived on Monday in Florianopolis, Brazil. The new dad tweeted the exciting news saying,
Welcome my son, can't wait to show u around this crazy place.
Alessandra confirmed the exciting news on her facebook page this afternoon saying,
Well, the day just arrived and we couldn't be more happy!!! Noah Phoenix was born yesterday afternoon and already stole our hearts. Anja is a proud big sister now and we are so thankful he is with us…
Over the weekend the Victoria's Secret model celebrated her baby shower with friends and family. Showing off a decorated belly, Alessandra tweeted pictures from the day which included a friend pretending to be pregnant and comparing bellies with the beauty.
Don't expect the busy model to slow down now that her baby has arrived. She has plans to be back in bikini shape for the London opening of Victoria's Secret store in July!
The new baby joins the couple's daughter 3-year-old daughter Anja!
---