A very pregnant Ali Larter was photographed yesterday at Bel Bambini in LA shopping for her new baby.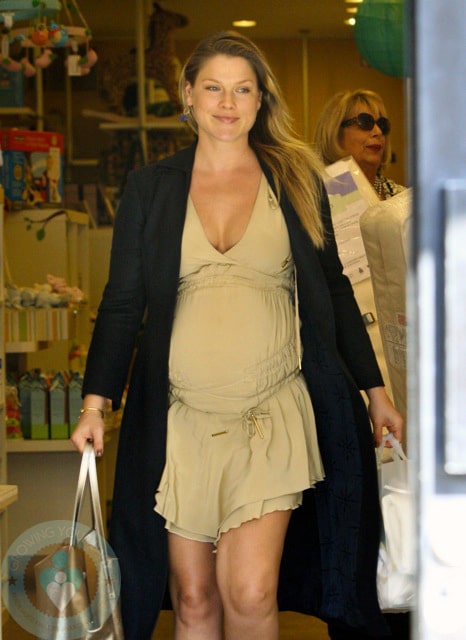 The actress, who is 8 months along, recently celebrate her baby shower with her close friends in LA.
The event, which was co-hosted by Amy Smart who co-hosted the shower, was presented by Target and New York City Charity Baby Buggy.
In honor of her pending arrival, affectionately named "Baby Mac," Ali and her husband Hayes will donate strollers, diapers and select pieces from the upcoming Petit Trésor for Target collection to benefit Baby Buggy's mission of supporting families in need.

"As a mother-to-be, I quickly realized how expensive it is to prepare for my new addition," Ali told people.com "Unfortunately, there are many mothers who cannot afford the necessities such as cribs, clothing and diapers so I'm honored to be able to help mothers through my shower."
The mom-to-be will continue to donate through her Ali Larter for Baby Buggy registry on target.com, where the public can purchase items to be sent to mothers in need. In addition, a financial donation has been made in honor of Larter, to Project Peanut Butter, an organization which helps malnourished children in Africa.

"To feel this life growing inside of me grounds me every day and really puts things into perspective about what's important in life. It really is your health and your family."
---
Related Articles:
{FAME}
---