Increasingly modern parents are on the look out for smart nursery furniture that can grow with their children and do double duty. The Spanish company, Alondra Baby, has a convertible crib that doesn't disappoint!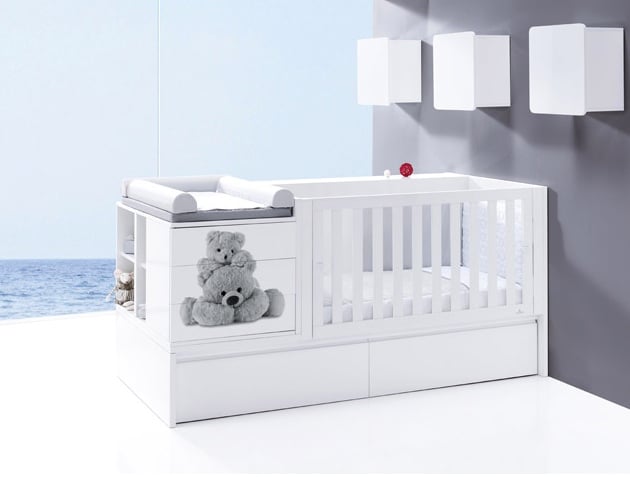 At one end of this sleek, stylish crib is a space for customizable drawers or shelving with a change pad on top. Keeping the essentials nicely together. The crib design is such that there is a solid side and a slatted side and these can easily be interchanged depending on where in the room the crib is to be placed. Tucked beneath this funky crib is a convenient trundle bed!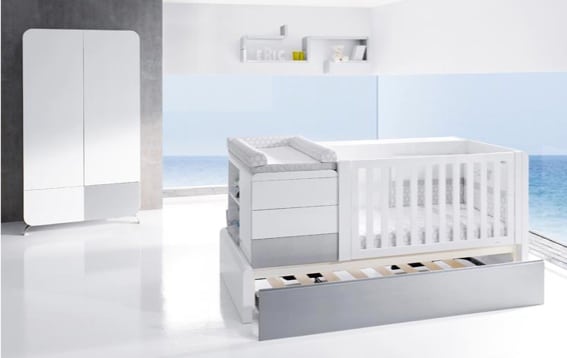 As baby grows into toddlerhood, the slatted side to the crib can be removed and replaced with a shorter and lower guard rail as well as steps to help the child get into bed. As the child then grows taller, the end drawers or shelves can be removed and the crib transforms into a single bed, still with a trundle bed beneath! Fabulous! The drawers or shelves that were previously at the end of the crib can now be placed separately beside the single bed to serve as night tables.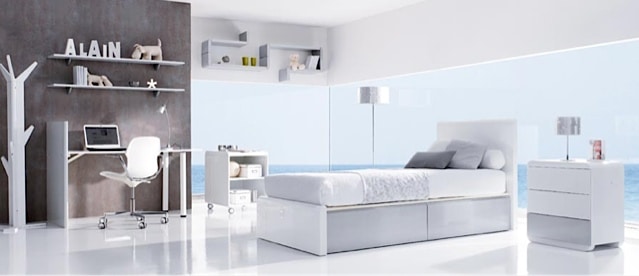 The primarily white furniture is available in a variety of accent colors, from silver and chocolate to rose and pale blue, suitable for any room's decor. A crib, drawers, shelves, change table and trundle bed in one, this crib can do it all!
Related Articles:
---