Alyson Hannigan and her husband Alexis Denisof were photographed out for a stroll in New York City with their girls Keeva and Satyana on Wednesday.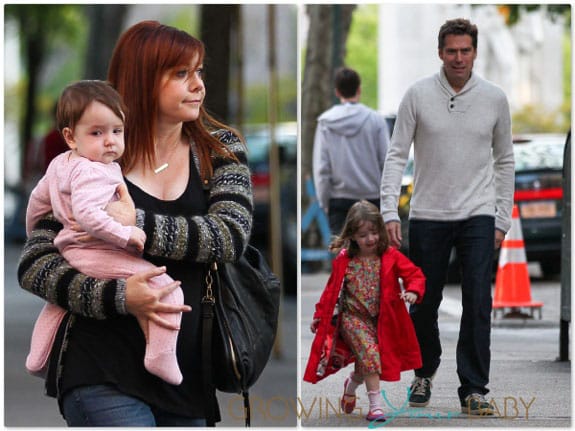 The actress enjoyed some family time before heading to the David Letterman show to promote the season finale of How I Met Your Mother.
Well known for being Willow Rosenberg from Buffy the Vampire Slayer and Michelle Flaherty from American Pie, Alyson is happiest with her greatest role to date – being a mom.
"My whole world changed for the better as soon as I became a mom," she recently told People.com. "It's not only the hardest, but absolutely the most rewarding job ever. There needs to be a better word than 'job' because jobs you get time off and you never get time off from being a mom."
---
{PACIFIC COAST NEWS, FAME/FLYNET}
---
[ad]