Alyson Hannigan was spotted enjoyed a sunny day at the park with her husband Alexis and daughter Satyana.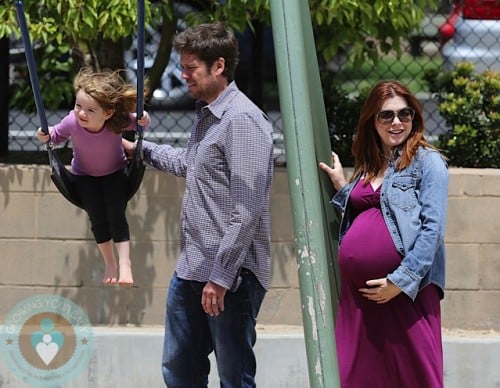 Now in the last few weeks of her pregnancy the actress is definitely in full bloom(with an outie)!  Knowing that she a good size she tweeted,
Congrats to Jessica Simpson! Does this mean I now have the biggest baby bump in Hollywood?
Maybe, but we love it.
Satyana was a barefoot cutie as she ran around the park playing on all the equipment. Alyson recently told Celebrity Baby Scoop that she thinks the three-year-old will be a great big sister,
She's very excited about the baby and already showing signs of being a fantastic big sister. She rubs and talks to my belly. It's so sweet."
---
{SPLASH, FAME/FLYNET}
---
[ad]