Actress Alyson Hannigan and husband Alexis Densiof were spotted out for a stroll with their daughter Satyana in NYC yesterday.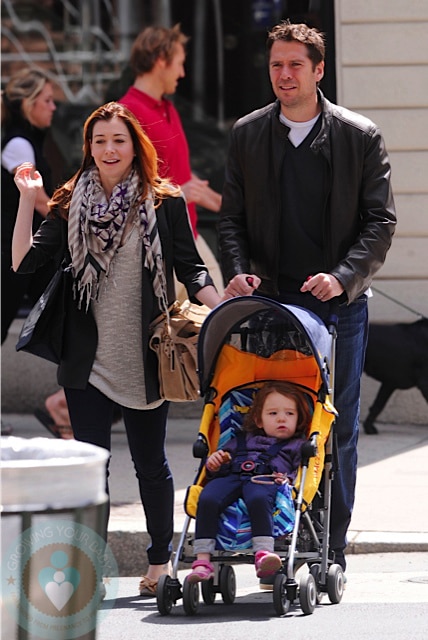 Rumor has it that Alyson Hannigan has signed up for American Pie 4. The 'How I Met Your Mother' star will join the movie's original stars Jason Biggs, Eugene Levy and Seann William Scott in the cast of the new film. The new movie is expected to follow Michelle and Jim's married life and will feature a high school reunion.
A trendy Satyana rides in Maclaren's Limited Edition 'Yellow Submarine' Quest stroller.
---
Related Articles:
---