Just 2 days after announcing that she was expecting, Alyssa Milano showed off her growing bump at the Hallpass premiere.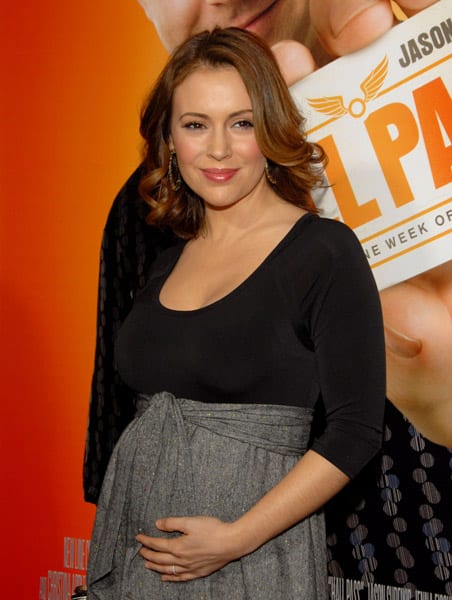 The actress looked great in high waisted gray skirt with a black blouse, while walking the red carpet at the LA event.
Alyssa spoke to E! News on the red carpet about cravings, preparing for parenthood and if they're finding out!
When asked if there were any food that she wanted more now she was quick to say "Broccoli".  [But] I can't even consider that a craving because it's so odd. I can't get enough broccoli!"  Not odd, the baby wants folic acid and broccoli has lots of it.
What else did the former Who's the Boss? child star have to say about becoming a first-time mama?
"As soon as I got pregnant I just didn't want to leave my mother's side," Milano said. "The amount of time I've spent with my parents since I've been pregnant? I think it's because I want to soak up their brains."
The actress also revealed that she and husband David will be finding out the sex of the baby and won't be hiding what they're having.
"Who cares?" she said with a big smile. "Why would you keep that a secret?"
If I were to guess I'd say that she is probably about 5 months along, which would make her due at the end of June.
The new baby will be the first for the couple.  Congratulations to them!

Related Articles: