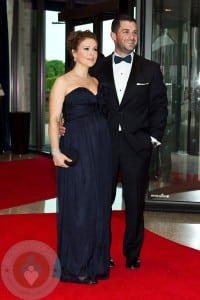 Congratulations to new parents Alyssa Milano and David Bugliari on the safe arrival of their first child – a little boy!
After announcing their pregnancy in March (via Twitter) the actress and her agent husband welcomed a baby boy, whom they've named Milo Thomas.  Their bundle of joy came in at a healthy 7 pounds and 19 inches long at 9:27am.
This the first child for the couple, who married in 2009. During her pregnancy, the actress has been actively, tweeting her excitement, offering tips for cloth diapers and even answering fans' questions about motherhood.
Just this evening Alyssa tweeted to her fans: "Thank you for all the well wishes for my son Milo. My heart has tripled in size. I love him more than all the leaves on all the trees."
Alyssa looked stunning through her entire pregnancy.  Here are some of our top pic's of her pregnancy looks:
---
Related Articles:
{WENN, ZUMA & PACIFIC COAST NEWS}
---