UsMagazine.com is reporting that there is another baby on the way for Amanda Peet and husband David Benioff.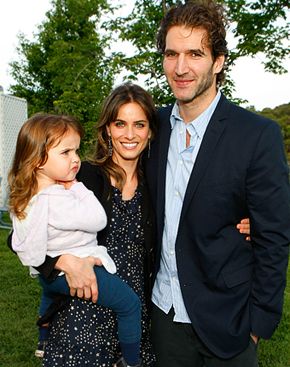 The new baby will join the couple's 2 year-old daughter Frances Pen.
Last summer Amanda told Cookie magazine that she was surprised "how little control" she had as a mother.
"I thought it would be an extended, blissful romance with me at the helm, cuddling this little creature to life. It's been bittersweet and humbling to let her lead, and to try not to be perfect myself."
The actress just signed on to do a guest spot on "How I Met Your Mother" that will air in January. Maybe we'll get a peek at the growing belly then.
---