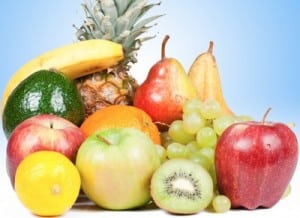 In the last few years the benefits of organic foods has always been a big question for many families. In fact Stanford University doctors recently revealed that because they were 'inadequately prepared when it came to answering their patients' questions regarding the nutritional value of organic foods, they combed through thousands of studies on 237 of the most commonly compared organic and conventionally grown foods. In the end it was found that organic foods did not prove themselves to be any more nutritious than conventionally grown foods.  The big issue, however, is pesticide exposure.
Looking to make things a little easier for parents 'confused by conflicting marketing messages regarding healthy food choices for their children', the American Academy of Pediatrics(AAP) did their own research, which is scheduled to appear in the November issue of the journal Pediatrics. Calling the report a major milestone for the organic sector, the Organic Trade Association (OTA) hails it as a confirmation of the significance of the benefits that organic provides.
"OTA commends the American Academy of Pediatrics—which is THE authority for pediatricians and parents—for examining the health and environmental benefits of organic foods. The science cited in this report points firmly towards positive aspects of organic farming, and confirms many reasons for purchasing organic foods," said Christine Bushway, OTA's CEO and Executive Director. She added, "This information will help empower parents as they make decisions about what to feed their children."
Overall, the clinical report cited the following contributions of organic farming and food consumption:
Lower exposure to pesticides known to cause disease
Lower exposure to drug-resistant bacteria
Higher beneficial nutrient levels such as Vitamin C, total phenols and phosphorus
Lower levels of detrimental substances such as nitrates
Yields comparable to those of conventional farming techniques while avoiding environmental pollution and reducing fossil fuel consumption
Lower pesticide exposure for farm workers
Lower overall environmental impact than conventional farming.
Co-authors Dr. Joel Forman and Dr. Janet Silverstein added that there is a need for additional studies to improve our understanding of the long-term health effects of pesticide exposure from conventional foods and from the consumption of meat from hormone-treated animals, as well as to study nutritional aspects of food grown organically.
Agreeing that additional scientific research is needed to improve understanding of long-term health effects from dietary choices, Bushway added,
"It is clear that organic presents a valuable option for consumers who want to lower their families' exposure to pesticides and antibiotic-resistant bacteria, and reduces risk to farm workers and their families from exposure to toxic pesticides while maintaining agricultural productivity. With scientific research already demonstrating that pregnant women and children are uniquely vulnerable to exposure to pesticides, it is important to remember that organic food—particularly produce—is available at competitive prices at many venues, making this decision easier for parents."
---