I am always weary of 'setup' carnivals because they never feel safe and stable.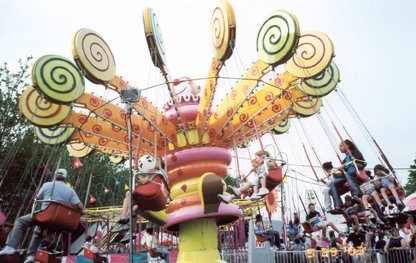 An amusement ride for young children proved my point yesterday after it toppled over injuring 6 people.
Fair spokeswoman Karen LaFlamme says 14 children and two adults were aboard the ride when it tipped over last night.
The Lolli Swing ride in Kiddyland toppled at about 6:40 p.m. last night. The ride has swing-type seats that rotate around a central pillar, and has operated at the fair for the past five years.
The ride passed an inspection Wednesday by the state Department of Labor & Industries.
One possible cause for the accident is that the rain-soaked ground under the ride caused it to topple.
---
[ad]