And baby makes three! Congratulations to Amy Smart and Carter Oosterhouse on the safe arrival of their first baby – a little girl!
The actress announced the baby's birth in an Instagram post that showed the couple cuddling their tiny bundle.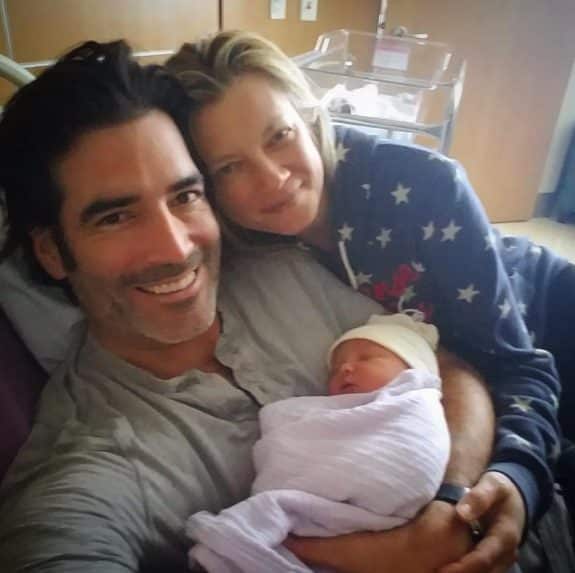 "It is with great gratitude and pleasure to welcome our little girl Flora to the world," Amy wrote. "What a blessed way to bring in 2017?? Amen and Thank You God for this special new life!! "
The news came as a surprise to fans because the pair hadn't previously talked about plans to start a family.
Carter shared a photo of the pair mailing Christmas cards last week of the actress with no bump in sight!
The couple hasn't shared many details so it wasn't clear if they welcomed the baby through adoption or surrogacy.
One thing is for sure, both Amy and Carter are over the moon for their little girl and we can't wait to see more pictures of her!
---
[ad]