Liev Schreiber and his youngest son Samuel were photographed cheering on Alexander as he tested out his bike in Los Angeles on Saturday.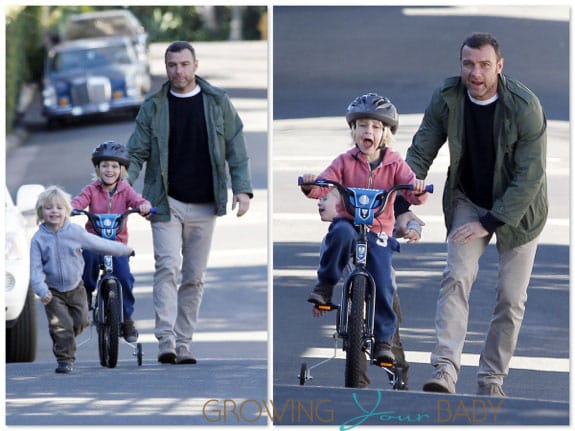 Often spotted on the back of his dad's bike in NYC, Alexander must have decided it was his turn to be in the driver's seat!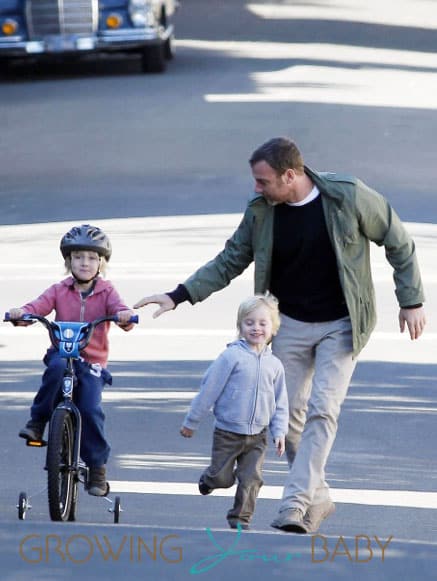 Last month the doting dad spoke to People.com about his boy's love for riding with their parents.
"My sons and I are biker boys," Liev, 45, told the magazine at the Museum of the Moving Image gala honoring Hugh Jackman in New York.
"It's my favorite way to get around the city and the kids absolutely love it. They have the best time and they would rather go on a bike than any other form of transportation."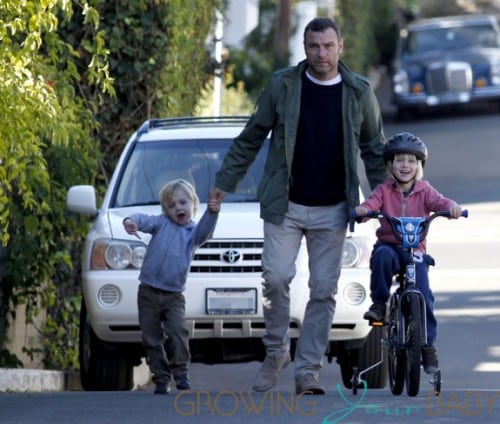 But because they are normally on the back of the bike, they haven't quite mastered riding solo.
"They are not off training wheels yet. The problem is they are not riding their own bikes," he explains. "They would rather ride with me or with Naomi. So we have this great bike that the three of us can all sit on. It's fun, but it's time to get them on their own. I'm trying to get them to the park so they can practice."
California is also not as busy and congested as New York City, so it is much easier for Liev to get them out on the street in LA without worrying that they may be hit by a fast-moving taxi.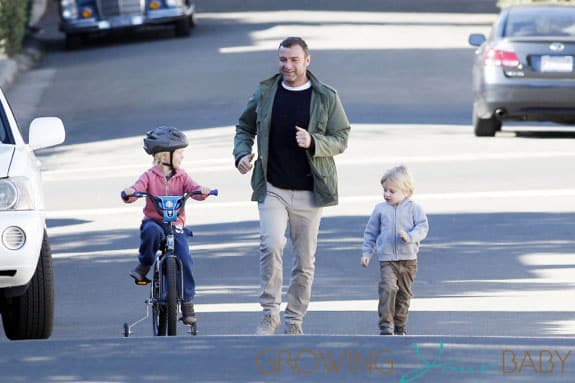 ---
{PACIFIC COAST NEWS}
---