Angelina Jolie was spotted arriving at Los Angeles International airport with her twins Vivienne and Knox on Wednesday.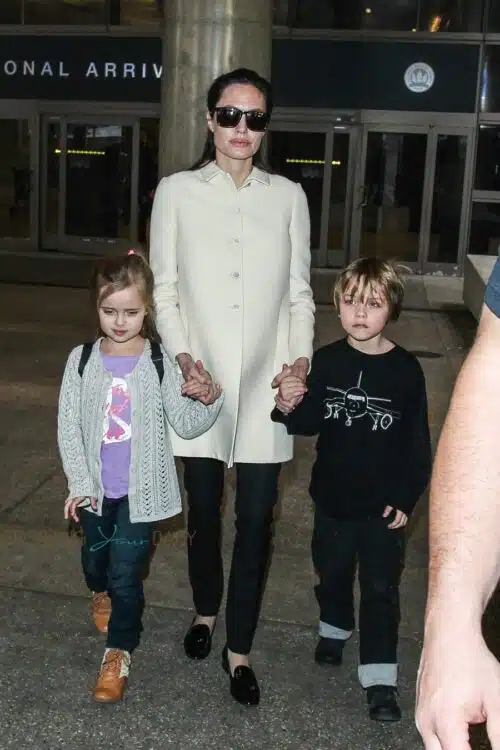 The trio was headed home from London where it was announced that Angelina will team up with William Hague to launch the UK's first academic Centre on Women, Peace and Security.
At a press conference announcing the initiative Angelina said,
"I am excited at the thought of all the students in years to come who will study in this new Centre. There is no stable future for a world in which crimes committed against women go unpunished. We need the next generation of educated youth with inquisitive minds and fresh energy, who are willing not only to sit in the classroom but to go out into the field and the courtrooms and to make a decisive difference."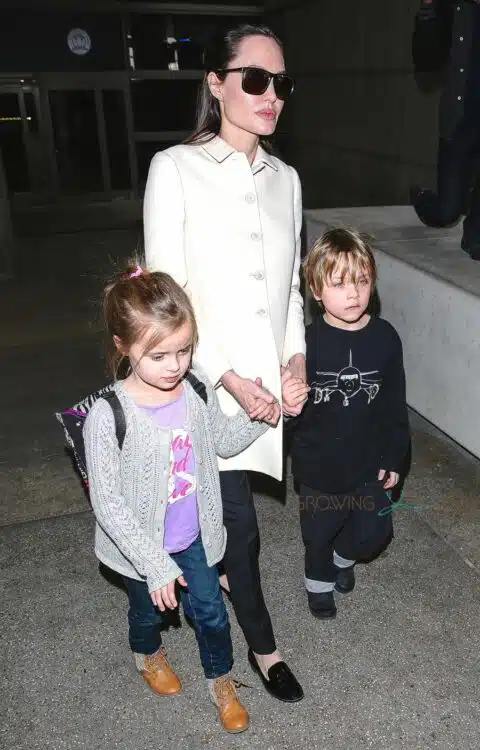 The actress has some time off now that her film By The Sea has wrapped. For the first time since 2005, Angelina co-stars with her husband Brad Pitt in the movie that tells the story of a French couple struggling with their marriage. The project, which was directed and written by Angelina, was filmed shortly after she and Brad were married in August.
"Yes, we spent our honeymoon playing two people in a terrible marriage," she told the Hollywood Reporter in December. "I'm sure a therapist would have a field day analyzing the films I choose to do. But it's been 10 years since Brad and I have worked together. It felt like it was time."
The Jolie-Pitt children are some of the most traveled kids in the world. As a team they accompany their parents to every corner of the world as they work on their various projects. It is rare to see the whole crew together – often Brad and Angelina split the team – likely to reduce the chaos!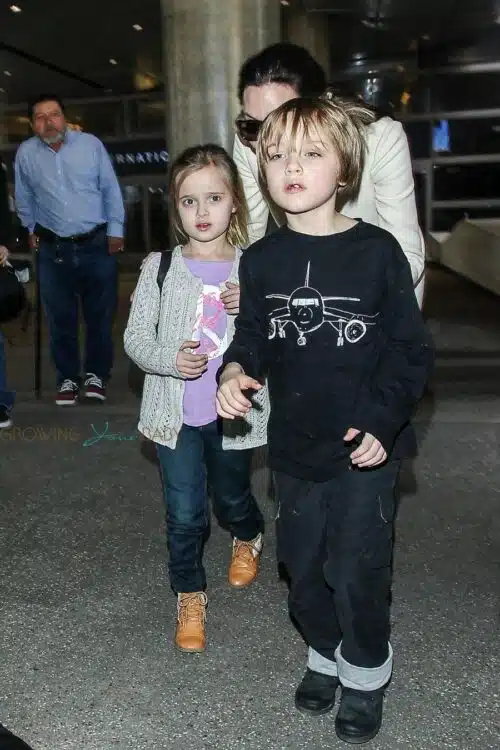 {INFPHOTO.COM}