Angelina Jolie was spotted out on Sunday picking up some books at Barnes and Noble with her twins Knox and Vivienne.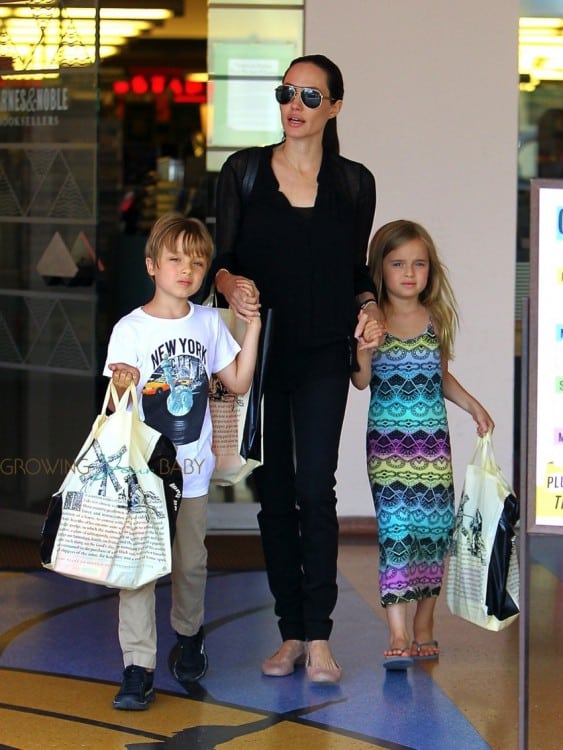 While holding their mom's hand, the twins carried their purchases as they exited the store.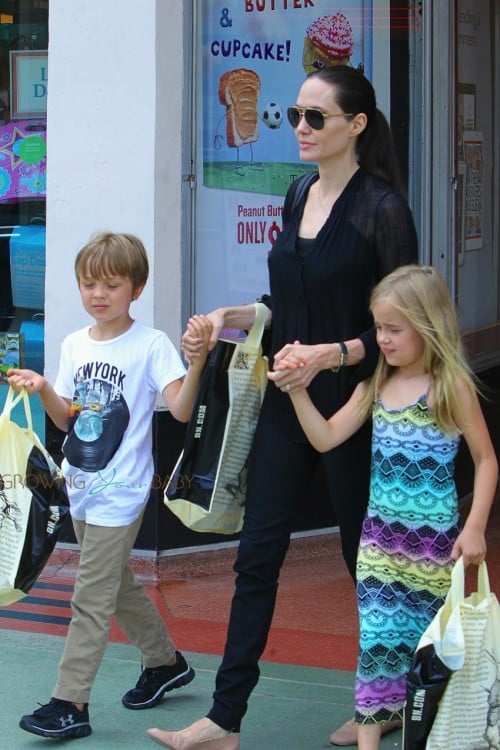 The outing comes just a week after the pair celebrated their 7th birthday at the Iceland skating center in Van Nuys!
Knox and Vivienne were joined by friends and family for the skating party.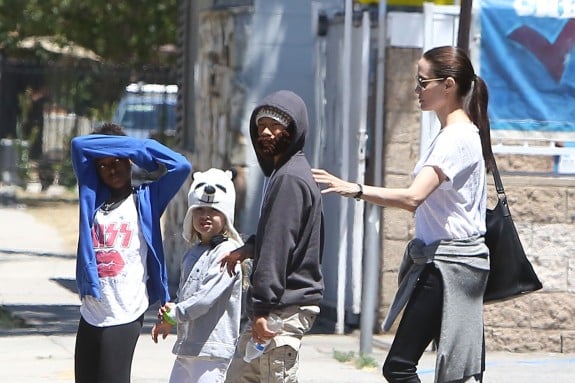 "They rented a bus and headed for an afternoon of ice-skating at Iceland Ice Skating Center," adding that the family was joined by a few of Vivienne and Knox's pals. "Knox and Viv were bundled up with snow hats and mittens. They were really excited about it."
"Everyone skated for about two hours and they tried out special bumper cars on the ice.  They were spinning around getting dizzy and had a blast. Some of the kids were holding hands as they skated and it was really sweet."
{INFPHOTO.COM}
---
[ad]