Brad and Angelina share intimate photos of their family in this months W Magazine.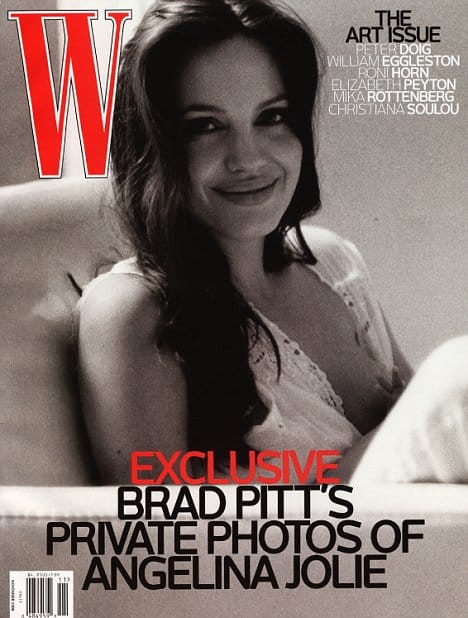 In the cover shot, the 'Hollywood star sits with brunette locks tumbling over her shoulders, with the top of her blouse pulled down to expose her breast – which is somewhat covered by the tiny fingers which just reveal the presence of one of her suckling twins.'
The new mom looks relaxed and happy as she smiles warmly at the camera – and the man behind it – while nestling one of the three-month old babies to her breast in the stunningly candid moment.
The shoot took place in mid-August in the backyard of their French chateau while the actress was out of the public spotlight looking after Viviennne and Knox and the rest of their children.
'Angelina posed for Brad in one of the photos while breastfeeding,' a source told US magazine Life & Style. 'It's really beautiful and tastefully done.'

'The photos are amazing,' adds a second source.
---