Anna Paquin was photographed on Tuesday out getting some fresh air with her twins. The True Blood star multi-tasked – walking up Abbot Kinney Boulevard in Venice Beach wearing her daughter in an ERGO Baby Carrier while pushing her son in the stroller.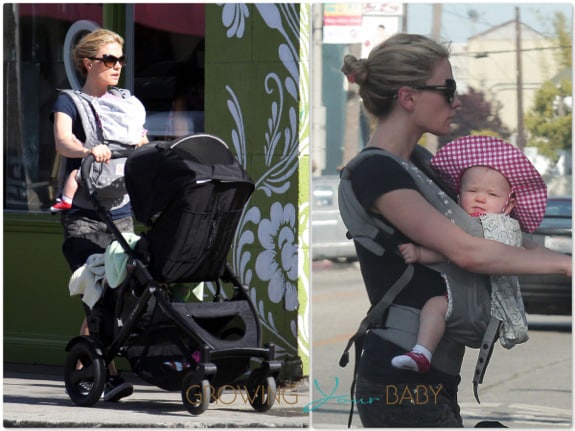 Anna welcomed the babies a month early in September.  Their names have never been released to the public, but we can see that the twins are a boy and girl, from their clothes.
Taking turns, Anna stepped out last week wearing her son(in a different ERGO Carrier), while out for lunch with a friend.
Now that they are getting big she needs to switch it up, but when they were small she would wear them both at the same time. Cute!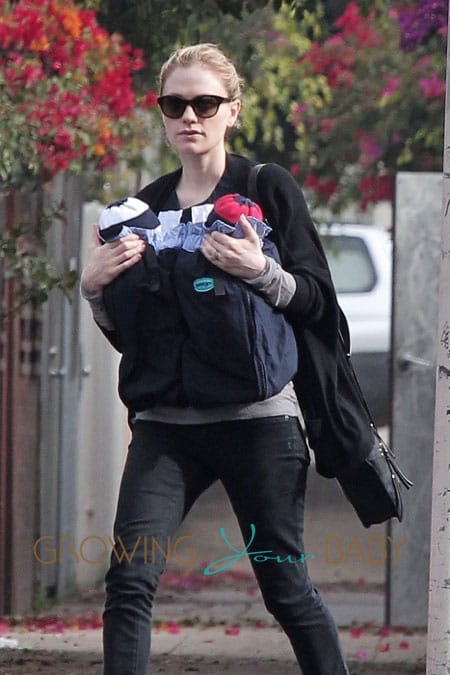 Here are more pictures of Anna's sunny stroll with her little lady!

The actress pushes a Britax B-Ready stroller with the second seat attached.