Anne Hathaway was spotted enjoying Mother's Day at the Rose Bowl Flea Market with her husband Adam Schulman and their son Jonathan on Sunday May 14, 2017.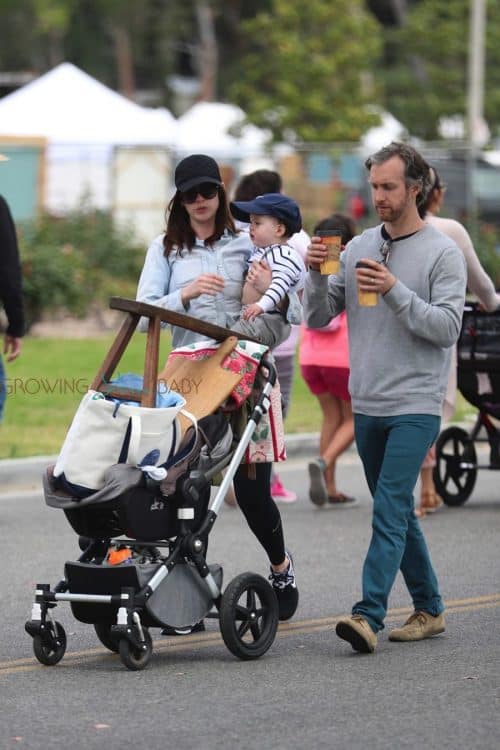 The actress carried her son while Adam juggled two coffees and pushed the stroller!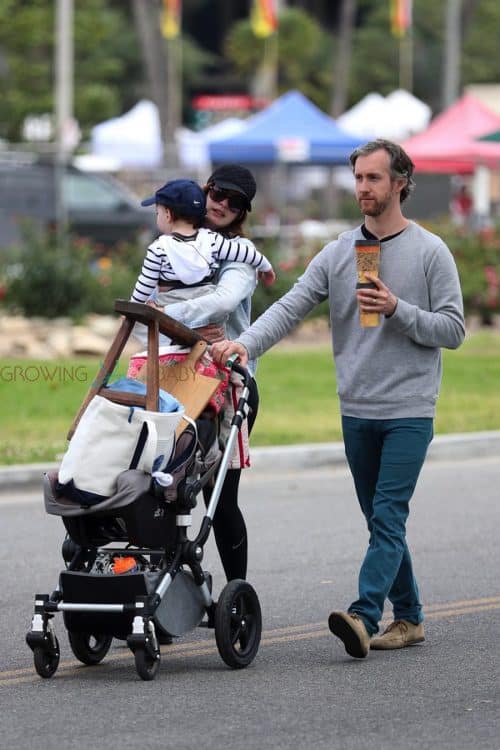 The couple loaded their new bench and breadboard into the car seat of their bugaboo cameleon.
Later, Jonathon worked on his walking skills with the help of his mama.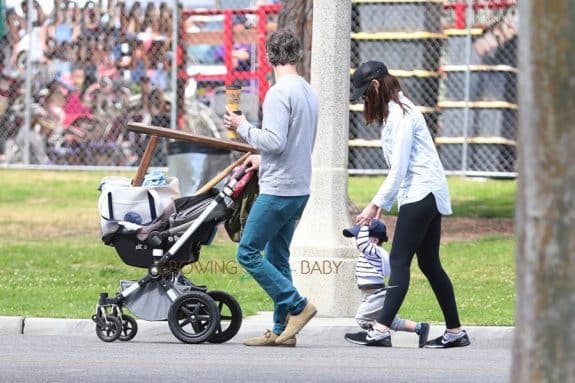 Anne recently revealed she is more at peace after welcoming her little guy in March 2016.
'I'm happy when things are simple. Since having a kid, I find it a lot easier to do that,' she revealed. 'The day begins with a checklist: Is he breathing? Is he healthy? Is he growing? Is he thriving? If I get four yeses it's really hard to upset my day.'
Before becoming a parent she wasn't satisfied by 'the other stuff. It was too stressful and kept me at a distance from things that I loved… I think I was searching like everybody for greater peace.'
[AKM/GSI}
---
[ad]