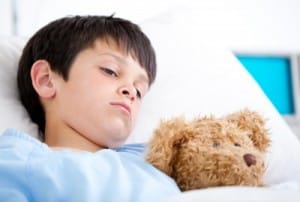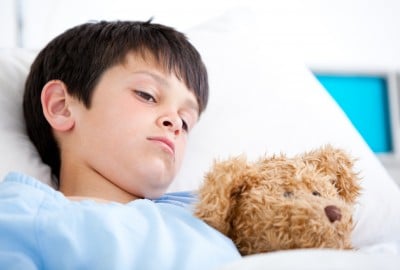 Cough and cold season is already in full swing, and that means that parents are wondering how to help their children feel better. According to a recent study, presented at CHEST 2012, the annual meeting of the American College of Chest Physicians, the answer isn't antibiotics.
"In our experience, antibiotics are often prescribed by the general practitioner to treat cough in children, many times to pacify parents," said lead study author, Francesco de Blasio, MD, FCCP from the Clinic Center Private Hospital in Naples, Italy. "However, antibiotics show very little effectiveness at treating cough due to your average head cold."
To reach this conclusion, Dr. Blasio and his colleagues from the University of Bologna and Dompe SPA in Italy examined the treatment and outcomes of 306 children who needed a medical consultation for a cough from the common cold. Of those children, 89 took antibiotics, 38 were prescribed a combination of anti-tussives and antibiotics (16 took central – codeine and cloperastine – and 22 took peripheral – levodropropizine), 44 received only central anti-tussives, 79 received only peripheral anti-tussives and 55 received no medication.
When looking at the outcomes, researchers say there was no significant difference in the percentage of cough resolution between the children who had received anti-tussives alone and children who had received a combination of anti-tussives and antibiotics. However, children that had received only antibiotics actually had less cough resolution than those treated with just anti-tussives. Researchers also noted that the peripheral anti-tussive, levodropropizine, was the only medication that seemed to relieve cough symptoms in children.
Doctors have been trying to get this message through to parents for years, but previous studies have indicated that parents are still pressuring doctors for antibiotic prescriptions, even when antibiotics are not recommended by the doctor. Dr. Blasio stresses that antibiotics should be used to treat bacteria, not viruses. And since colds are caused by viruses, antibiotics should not be used to treat them because prolonged or repeated use of antibiotics can lead to allergic reactions and resistance to medication. There are, however, situations in which cough needs to be addressed by a doctor; coughs can be a symptom of underlying conditions like pneumonia or bronchitis.
"As parents, it is often difficult to watch our children suffering from a terrible cough, but turning to antibiotics is not always the answer. Depending on the underlying cause of the cough, a health-care professional can recommend the best treatment options for a child, which, in some cases, may be no treatment," said ACCP President Elect Darcy D. Marciniuk, MD, FCCP.
Related Articles:
---
[ad]