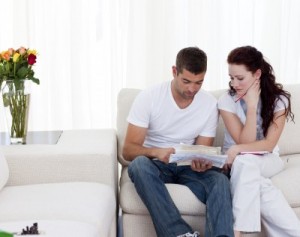 According to a recent survey, more than half of new mothers are returning to work sooner than they want to because of financial hardships. For many, they are returning before their maternity leave is even over.
A survey hosted by an UK comparison site, uSwitch, found that only 22 percent of new mothers are returning to work early because they want to. Many, 52 percent, are returning to work sooner than they expected because of financial constraints. One in ten new mothers returns before her maternity leave is over.
When the mother goes on maternity leave, the household income can drop by as much as 34 percent. At the same time, household expenses increase. Of the mothers surveyed, 56 percent said they were not fully prepared for the cost of raising a baby on one income. More than four in ten mothers ended up in debt due to reduced income and raising costs associated with having a baby.
Ann Robinson, consumer policy director at uSwitch, said: "Debt and financial considerations combine to be the biggest motivating factor behind new mothers returning to the workplace. Despite women being told that they can 'have it all' and can choose whether to be a working or stay-at-home mum, the fact is that most have this choice stripped away from them by the financial realities of modern life.
Of the mother surveyed, 40 percent had taken pay-cuts so that they could work part time after having a baby. For most new mothers, returning to work early and reducing income to part time pay seems to be the balance of motherhood. – Summer, staff writer
Related Articles:
---
[ad]