When it comes to teaching our children a lesson, there are ways of doing it correctly. We can sit them down and talk to them, explain right and wrong. Needless to say, there are many more gentler ways of teaching our children "a lesson," rather than tossing a toddler into a swimming pool, which is what one Arizona father did to his daughter.
Corey McCarthy was caught on surveillance camera at an Phoenix, Arizona pool tossing his two year-old daughter Mia into the pool, while another woman on the scene, who appears to be McCarthy's girlfriend, races to rescue the girl before she could sink to the bottom of the pool. According to McCarthy, he was trying to teach his daughter a lesson, after she had dropped the family's five month-old puppy into the pool, where it subsequently drowned. He said that he wanted to "make her afraid of water."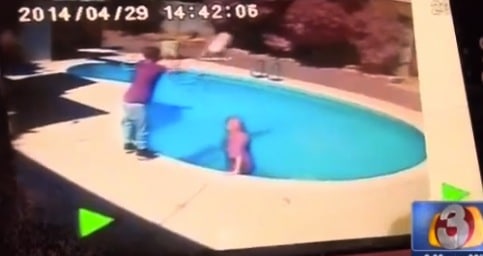 Mia's mother Samantha, who is separated from McCarthy talked about the tape to news reporters saying,
"You see him taunting her, like throwing her like he's gonna, then he's not, throwing her like he's gonna, then he's not."
Samantha also says that McCarthy taunted his daughter even further,
"What people don't know is also in the beginning of the video, he hoses her down with a water hose to kind of torture her that way. I am very angry and I'm very hurt…People make mistakes, but this is past a poor decision and a mistake. This is a child."
Documents from the court show that it was Mia's mother who made the call to the Phoenix Police Department to file the child abuse complaint. Trent Crump, a sergeant with PPD says that the surveillance video was given to the police department by Samantha. What's worse, is that the tape shows that Mia was left alone by the pool for approximately 25 minutes. It was during that time period that she tossed two dogs into the pool, one of which had drowned.
According to witnesses, when McCarthy learned about the dog's death, he picked up his daughter and tossed her into the pool. When police interviewed him, McCarthy admitted to tossing her into the water, and said that he was trying to teach her to fear the water, after she had been near the pool earlier in the day. According to the law in the state of Arizona, parental discipline has to be considered reasonable, and it cannot be carried out in anger. Thus so, McCarthy has been charged with two counts of child abuse. He is still in jail.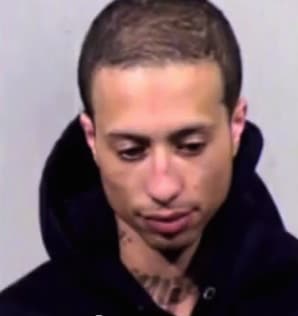 ---
[ad]