Ashton Kutcher and wife Mila Kunis were photographed shopping at the toy store together in Los Angeles, California on Sunday September 11, 2016.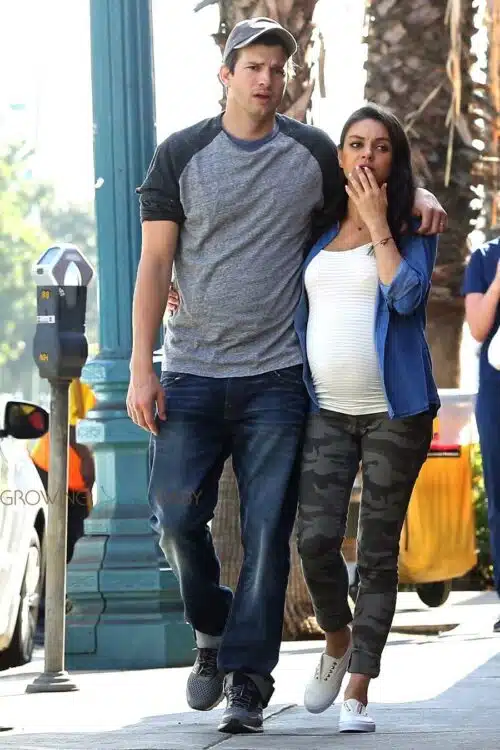 Could Wyatt be learning a new skill? The couple, who are expecting their second child together, picked up a Lil' Banshee Target Archery Set.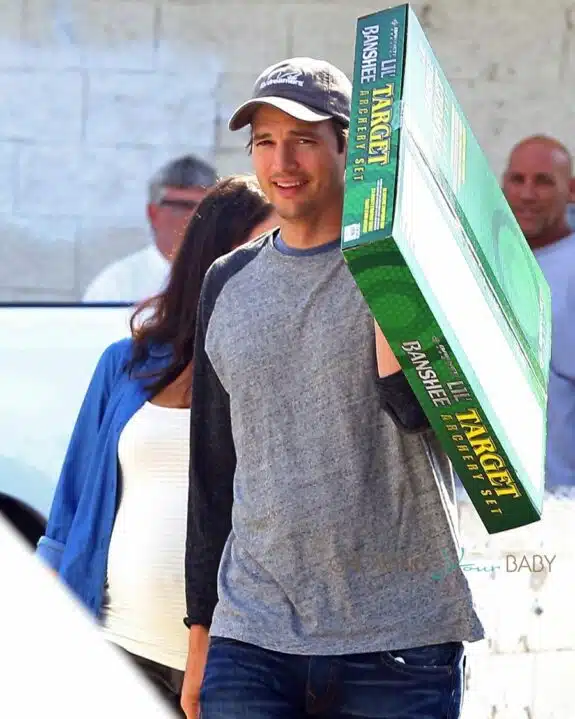 Mila was casual in a striped belly hugging tee, camo pants and a jean shirt.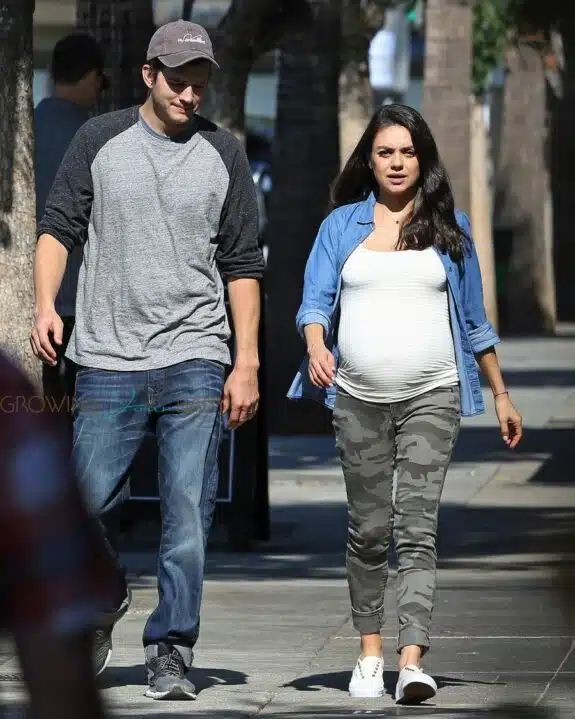 Earlier in the week the actress was spotted out running errands in a striped dress that showed off her baby belly.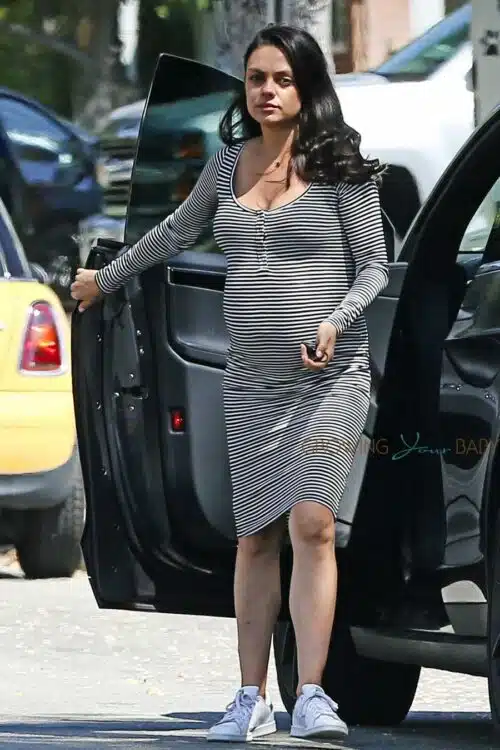 As Mila and Ashton wait for baby #2 to arrive, she recently told Ryan Seacrest they would love to have a third as well!
"I've always said this: I think you know when your family is complete," she told the radio show host. "After we had Wyatt, the second that I gave birth, I was like, 'I know that we need to have another baby.' We both knew it, we just felt it."
"And so I always say, 'After the second one, we'll know if we need to have another one,'" she continued. "I really do believe you know when your family is complete."