She's almost there! Mila Kunis and Ashton Kutcher, along with Mila's father Mark, were photographed leaving Nate'n Al Delicatessen with their daughter Wyatt on Sunday morning.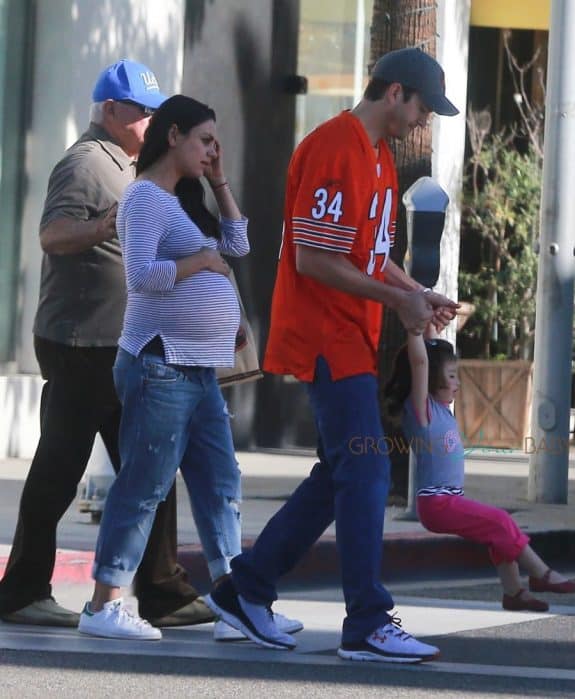 Due very soon, Mila was cute in a striped long sleeved shirt that hugged her baby belly.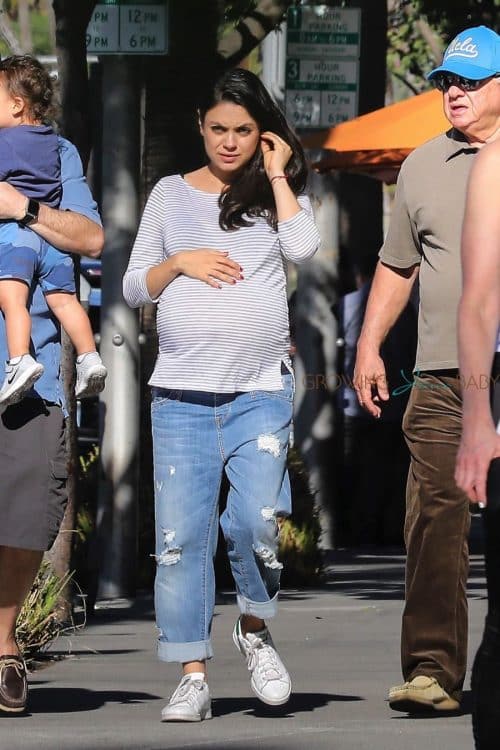 Ashton walked ahead with Wyatt – swinging her high into the air.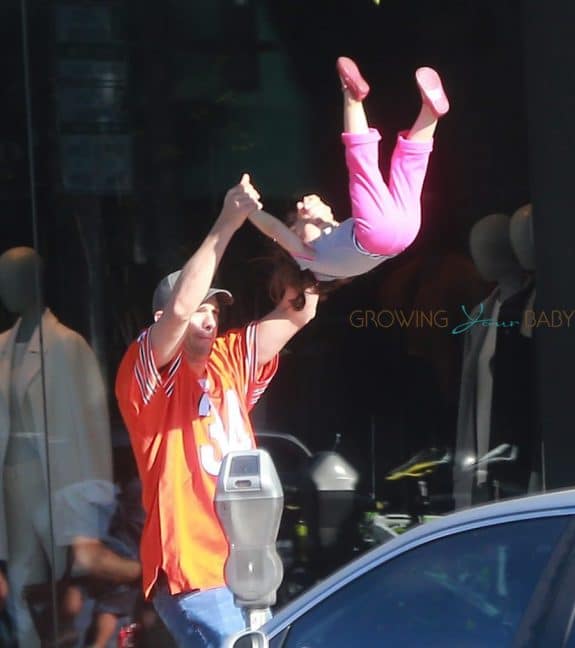 The couple will switch gears soon when they welcome their second child – rumoured to be a baby boy!
The excited daddy spilled the baby's gender on The Late Show with Seth Meyers saying,
"We haven't told anyone. We're having a boy!" the star admitted. "I was hoping for a girl because first of all, our first girl is unbelievable. But also I figured if we had a girl second, [Mila] might give me one more shot at having a boy and now I don't know. It's even money, she might cut me off. I want, like, 12 of them."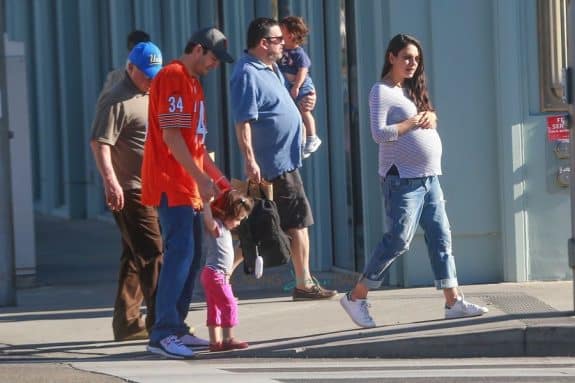 For her part, Mila is taking the 'wait and see' approach to how many they should have.
"I've always said this: I think you know when your family is complete," she told the radio show host. "After we had Wyatt, the second that I gave birth, I was like, 'I know that we need to have another baby.' We both knew it, we just felt it."
"And so I always say, 'After the second one, we'll know if we need to have another one,'" she continued. "I really do believe you know when your family is complete."
{FAME/FLYNET, AKM/GSI}
---
[ad]