I have been a little fascinated with this family since seeing the documentary on them on TLC.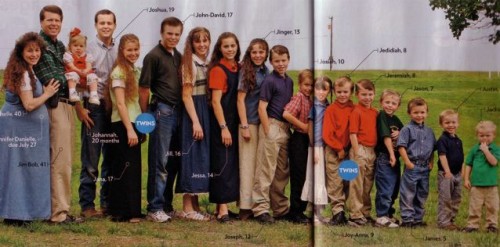 Jim Bob and Michelle have done an exceptional job of keeping their family organized, educated, fed and clothed. Michelle home schools all of her children, plus each child plays an instrument, which they practice at night.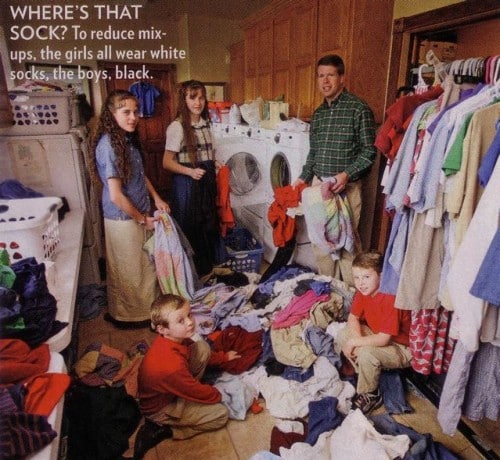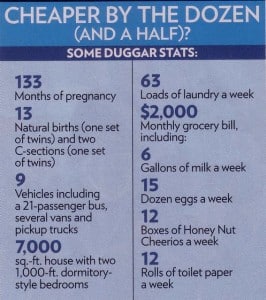 People magazine successfully got a glimpse into the unbelievable life of this massive family and documented it in this week's magazine.
Michelle is expecting her 17th baby in July and the couple has no plans of tying the tubes or snipping the source anytime soon.
Shortly after the birth of their first child they threw out the birth control and let God decide how many kids they were to have. He must think that they are doing a great job because he just keeps sending them down…and they keep taking them.
I will be interested to see if they continue to conceive after the birth of their 17th baby. They can't go on like this forever…can they?
SOURCE:PEOPLEMAGAZINE JUNE 18TH EDITION
---
[ad]