This has been a bad news week for children being left in hot vehicles.  On top of the 9-month-old girl in Florida who was passed away when she was forgotten in the back of her dad's truck, a second child was found unresponsive, and later passed away from also being forgotten for in a hot vehicle for more than 8 hours.  And while both of these cases were reportedly unintentional a mom in Augusta has been charged with child cruelty after she left her 2-week-old son in the back of her SUV for almost an hour.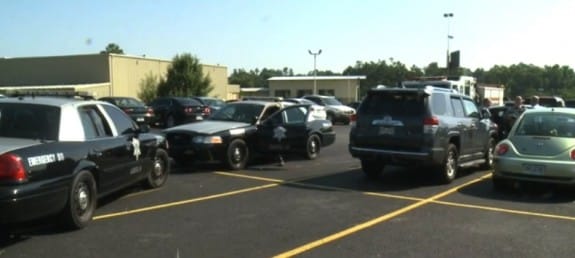 While walking through the parking lot at Virginia College passersby could hear a baby crying from inside an SUV and called security.  The guard found the vehicle in question, but the baby had stopped crying.  Upon further inspection the guard spotted a baby's hand peeking out from under a blanked and called 911.
When paramedics arrived they found the baby in the trunk area of an SUV with a blanket over the car seat and the windows rolled down about an inch.  They estimate that the baby was left in the SUV for 50 minutes from 8 until 8:50 a.m.
A deputy at the scene climbed through the sunroof, unlocked the doors and removed the newborn from the vehicle, who was soaked in sweat.
The child was taken to GRU for "heat-related medical issues" and is stable, the Richmond County Sheriff's Office said.
Paramedics believe the incident could have turned fatal had the infant stayed in the vehicle for 5-10 more minutes.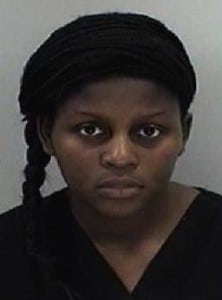 The mom, Alicia Manigault, was reportedly taking a test at the College.  She told police a friend was supposed to be watching the child and only went inside for 10 minutes. She noted she didn't trust the friend with the vehicle, so she left the child out of direct sunlight and locked the SUV.
The new mom reportedly said she was sorry, but the responding deputy wrote in his report that he didn't see any sign of remorse until she was put into custody.
---
[ad]