Early Saturday morning, around 10:45 a.m., authorities in Highland Park, Michigan were called to a tragic scene. A newborn baby boy had been found wrapped in a pillowcase, abandoned next to a dumpster. Miraculously, the child survived. However, the story took a strange twist.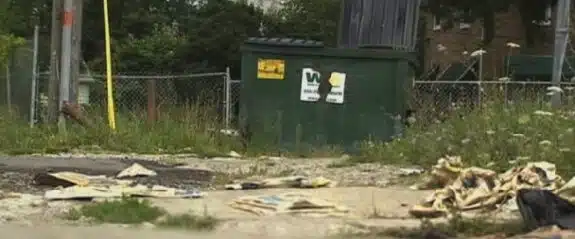 The child had been thought to be found by an unidentified 16 year-old girl, who claims that she heard the baby's cries as she was making her way towards a local store. The girl said, "I took the shortcut to the store and I heard a baby crying. I was scared at first." The teen claimed that she brought the newborn home and then proceeded to call her mother and her best friend before alerting her discovery to the police.
Authorities were originally unable to locate the infant's mother, and the teen remained unidentified. However, later on in the day, the mother of the teen took her daughter in to take a pregnancy test, and after it was confirmed that she had been pregnant, the young girl confessed to workers at Children's Hospital that she indeed gave birth to the newborn.
Local authorities say that the mother will undergo evaluations by social workers in order to determine whether or not she is fit to keep her child. Keven Coney, chief of the Highland Park Police Department says that it is "unlikely" that the girl will face any charges. As of Saturday afternoon, the baby was listed in good condition and is "doing OK," according to the police.
The state of Michigan has safe-haven laws in place which allow parents of newborns to anonymously leave a newborn at a fire station, hospital, or police station, up to three days old. The investigation is still ongoing.