30
Mar
2011
by
Lisa Arneill
+
in
pregnancy
,
Pregnant Celebrities
---
An expectant Autumn Reeser and husband Jesse Warren were photographed on the red carpet for "The Kennedys" World Premiere held at the AMPAS Samuel Goldwyn Theater in Beverly Hills on Monday night.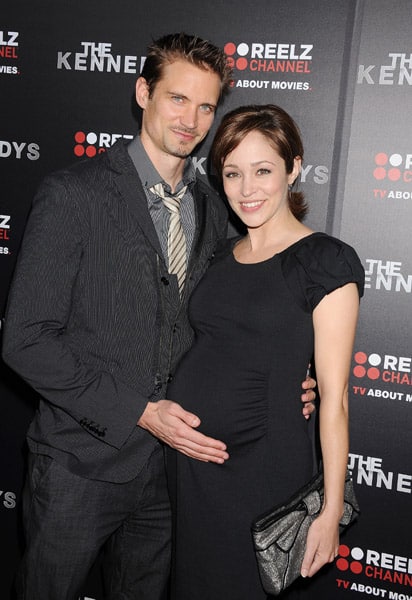 Earlier this month the No Ordinary Family star revealed to People.com that she was expecting a boy – due in May! An while she's taking birthing classes with husband Jesse Warren, she's going easy on the parenthood preparation books.
"I read a lot about it in the beginning and my brain was getting a little soft, so I'm back to reading classic literature," she laughs. "I can't read one more thing about breastfeeding!"
---
Related Articles:
---