Well known for their classic developmental toys for infants, Ambi Toys has been creating toys for decades.  Their toys are also the perfect size for little hands and great for on the go!
Whether you are a looking for a gift for a new baby, or a new addition to your child's toy box Ambi Toys has something for everyone.
Here are some of our favorites!
Ambi's One Man Band is a cheery all in one option for little musicians!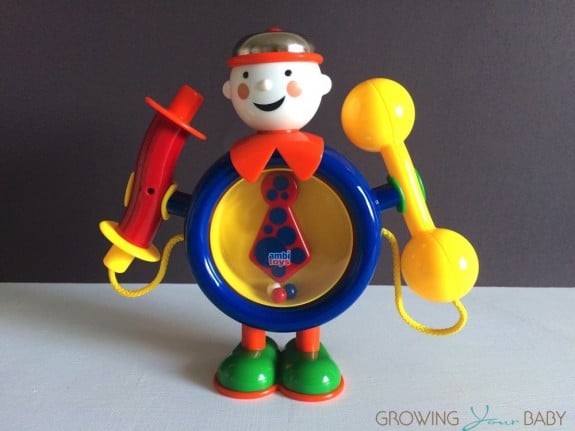 He has a drumstick in one hand, a double-ended whistle in the other, and a tummy drum filled with beads. Kids can turn his head to hear gentle a ratchet sound or shake him to activate the bell in his hat.
The Fishing Boat doubles as a toy and a game for bath or pool time!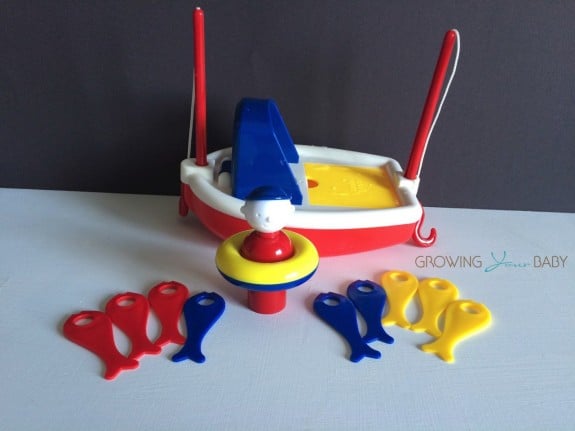 At the front the steering wheel is also a life preserver, and the hatch holds a full days catch of fish that kids can hook with the included fishing rods. The boat floats perfectly in the water, and also comes apart for easy clean up afterwards.
The Baby Gift Set includes 5 of Ambi's most popular toys.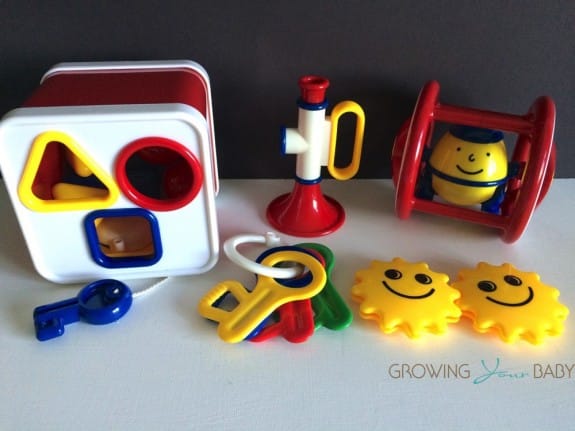 Kids can toot their own horn with the Trumpet, watch the smiley faces go round with the twins rattle or shake and chew on the First Keys. They can also roll Humpty Dumpty across the floor or learn their colors and shapes with the Lock A Block. This gift pack is perfect for friends and family who need a quick gift idea for a new arrival or parents who want stock up!
For more information on these toys and to see more of Ambi Toys' line please visit Galt Toys.
---
[ad]