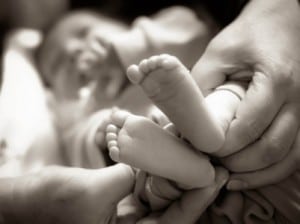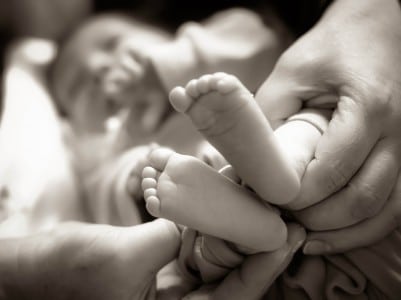 For a family living in Syria, finding an abandoned baby in the battleground Syrian city of Aleppo meant an extra mouth to feed. But in spite of the difficulties they were putting themselves into, the baby was saved given the name 'Gift from God'.
Since July last year, Aleppo has been ravaged due to fighting. The city has a large number of jobless people and sky rocketing prices for even the basic amenities, which is making it hard for families to stay above water – especially if they have children.
According to city doctors, many couples are afraid to start a family and are even aborting their babies for fear of raising them in such times. Some parents have sent their kids to live with other relatives or are abandoning them all together.
It was therefore nothing less than a miracle that a newborn baby girl was saved from an untimely and neglected death when a family found her abandoned on the street and brought her home.
"She was left in a bag at the entrance to a building. It was 3am, she was crying, and no one had cut her umbilical cord," mother Umm Moawiya, a hairdresser turned volunteer field nurse said to AFP.

"She was lucky. In 12 hours, she was seen by 20 doctors in five hospitals. She was blue in the face and needed oxygen, but hospitals in liberated (rebel-held) areas did not have the electricity needed to run the incubator.

"Eventually I found a hospital in an occupied (army-held) area willing to keep her for two days."
The baby was just 2 kilos and needed special care all the time. Umm Moawiya who had some medical experience was asked to look after the motherless child.
She brought her home. With four children already, her husband though was not enthusiastic initially to have another daughter.
"But my wife and children insisted," Abu Moawiya said. "We named her 'Hibat Allah' because she really is a gift from God."
The situation is Syria of increased child abandonment was earlier highlighted in a report this year by NGO Save the Children.
The report pointed out how "In the panic of escape, many children become separated from their families. In other cases, parents make the tough decision to send children away to relatives in areas deemed less insecure."

"As the situation deteriorates further, many foster families will no longer be able to cope, increasing the risk that children may be handed over to institutions or abandoned to live on the street and fend for themselves in a country at war."
Gynaecologist Nashwa Shakfi, who works with Syrian women arriving in Lebanon said how many Syrian women were aborting babies fearing that they would not be able to raise them.
Abu Moawiya who is a trader in the city, however could not bear to leave the child again on the streets and finally agreed to adopt her as his wife suggested. He registered Hibat Allah's adoption at one of the religious courts that the rebels have set up to administer justice in areas under their control.
"If her parents want to reclaim her, they will have to go there and petition for her," said Moawiya.

"God willing, no one will come for her," said his wife. "Many people have come to us, trying to adopt her, but we don't want to let her go. There was even someone who offered to take her to Germany."

The mom says, "With the fighting and bombing happening all around us, I prayed that I would not become pregnant. Eventually, a fifth child came to us anyway."
---