Miguel Angelo Fario has run the gamut of emotions. This first-time father feels lucky and joyful as he gazes with pride at his newborn son, but that happiness is mixed with a terrible sadness since the baby was delivered via cesarean section while his mother, Sandra Pedro, lay brain-dead and hooked to a ventilator.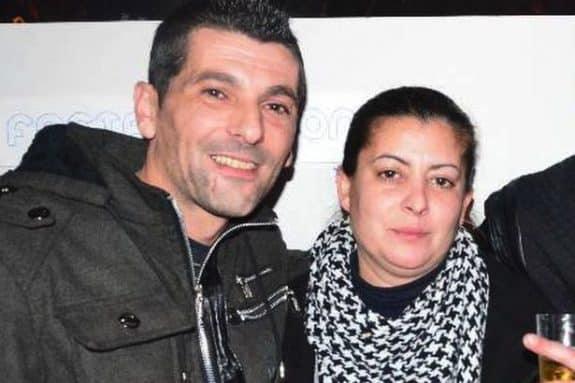 On February 20, Sandra was collapsed in tears with a severe headache. At 17 weeks into her pregnancy she was terrified of the pain and afraid she would die. Just hours later she was declared brain-dead at San Jose Hospital in Lisbon from a brain hemorrhage. Doctors feared the unborn baby would die as well, but before pulling the life-support they ran some tests – and heard the baby's heartbeat.
Miracle baby Lourenco survived for nearly four months growing steadily in his mother's womb. He weighed 5 lbs. 3 oz. when he arrived on June 7.
The new dad is on paternity leave from his job at a car parts company. He's yet to be able to hold his baby who remains in an incubator, but happily notes that little Lourenco is moving around now and kicking his feet. Miguel has paternity leave until November or December, and has told Sandra's parents that when he returns to work they can take care of the baby during the day.
Problems between the two families may be resolving recently. Sandra's family initially claimed custody through a lawyer, saying Miguel "admitted" he would be unable to take care of the child. The tragedy of Sandra's death and the high emotions at the time ignited a tug-of-war between the new dad and the maternal grandparents. Miguel says "we all need to stop fighting and give Lourenco love, and let him be cherished by all the family."
Since Sandra's death it's become known that she was suffering from kidney cancer, a condition she had previously beaten a decade ago. Miguel knew only that it was a high-risk pregnancy, but did not know about the cancer in her past or that it had reappeared. Sandra's sister Anabela says that Sandra wanted the child so much that she continued her pregnancy despite finding out that her cancer had returned.
New dad Miguel is learning and preparing. He has a crib ready, and loads of baby clothes. He figured out how to change a diaper by looking up a tutorial  online, and now he simply waits for his son to come home.
Lourenco will be released from the hospital when he's gained about 4 more pounds, and so is expected to remain there until he's about 35 weeks old.
---
[ad]