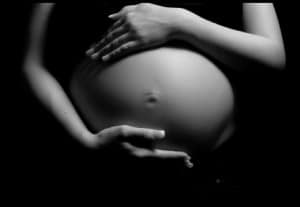 After 19 years in cryopreserve, an embryo donated by an anonymous patient at the Jones Institute for Reproductive Medicine has finally become a baby. However, the exciting event has raised some ethical questions about IVF.
The 19 year old embryo set the record for being the oldest frozen embryo to become successfully implanted. It was donated by an anonymous woman after she gave birth to a son via in vitro fertilization. The frozen embryo was implanted into a 42 year old mother, who gave birth to a healthy son from it in May.
However, the medical event is raising some questions about the ethics behind these kinds of procedures. Bioethicist Arthur Caplan at the University of Pennsylvania School of Medicine, who frequently discusses IVF issues, has brought up the concern that long term preservation of embryos may allow families to pass down embryos from one generation to the next. This could lead to issues with accidental inbreeding among embryos adopted out to other families. He also wonders what rights the two brothers, born 19 years apart to separate mothers, might have to see each other.
Others, however, worry about simply disposing of unused embryos rather than adopting them to other families. Many who undergo fertility treatments may have several viable embryos that they do not use. Joe Ruzzi is one such parent, who has four frozen embryos with his wife.
"It's a difficult, difficult situation," said Ruzzi, who is 38. "We go over it and over it and over it. It's a big ordeal. We've talked about donating them, but that's difficult because they're genetically ours, and we wouldn't have a part in raising them if we did that."
The previous record for using a frozen embryo was 13 years. This birth has given hope that embryos can survive long term storage if necessary. – Summer, staff writer
Related Articles:
---