In Ireland, a couple recently gave birth to a healthy baby boy. This isn't a rarity, but what happened in the months leading up to his birth—the potentially disheartening odds that faced this little boy and his parents—is. Because these parents, despite being told to abort, have a perfectly healthy little boy.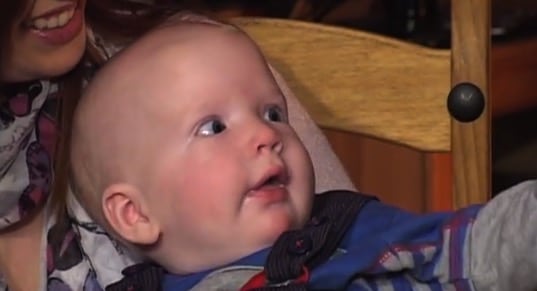 It all started when, like most parents, Melanie and Damien Sheenan went to their 20 week ultrasound scan, ready to hear news about their baby. Sadly, their scan would reveal some devastating news about their baby.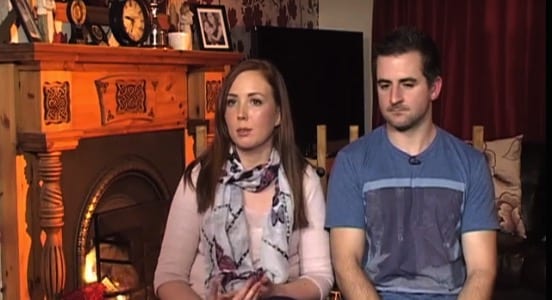 "We went in to [see] the radiographer and there was just silence; she wouldn't speak to us at all. She just said that there was something wrong," Melanie told Christian News.
After a consultant looked at their scans, the Sheenans were referred to a specialist. From there, things would only get worse.
"He told us that there were several abnormalities with the baby, that the brain wasn't formed, the spine wasn't formed," Melanie said. "They felt that the child wouldn't survive birth and, if it did, it would be so profoundly disabled that their words were 'it would have no quality of life.' I was put under immense pressure to go ahead with the abortion."
So much pressure that Melanie received regular calls and reminders regarding the procedure.
"I had phone calls to my mobile and my house phone to tell me how many days, weeks that I had left til my 24 week cut off [to have an abortion]," she said. "Whenever we went to appointments, the nurse in charge of the consultant would introduce as 'the couple who was continuing with the pregnancy against medical advice.' We were made to feel that we were doing something terribly wrong by wanting to keep our baby."
Damien could understand where the doctors were coming from; he understood that doctors felt that their baby's "quality of life would be so poor because he would be so severely disabled." But, as it turned out, those doctors had been completely wrong.
"The doctors' diagnosis was completely inaccurate," Melanie said.
"The doctors said that Joshua would be incompatible with life, and now he is sixteen weeks old and he's brilliant," Damien added. "He's doing everything that he should be doing. He's the best thing that's happened to our family. We couldn't imagine our family without him now. Just to see the joy and the love that he brings to the house."
This couple says that they would encourage other families to give their child a chance at life, no matter what the situation.
"Even if mothers get hours, days or weeks with their baby, they say that it is the most precious time," Melanie said. "And, in our circumstance, the doctors' diagnosis was completely incorrect . . . And if we would have went with the doctors' diagnosis, he wouldn't be here today. The best advice that I can give is to carry on, because it is still a life, and God still has a plan."
Another couple recently decided to carry their child to term, despite knowing that their time with their baby would be limited. But we feel it's important to stress that, while this might have been the right decision for these families, it may not be the right situation for all families. At the end of the day, you have to follow your heart and do what you know is best for your situation and beliefs.
Related Articles:
---
[ad]