When most people go shopping at Barnes & Noble they leave the store with a bundle of books, not a bundled baby.  But when one California baby couldn't wait, that is exactly what happened to a new mom over the weekend!
At 7.30 pm on Friday Firefighters responded to a call from a woman in labor at the bookstore in the Del Amo Fashion Center in Torrance, CA.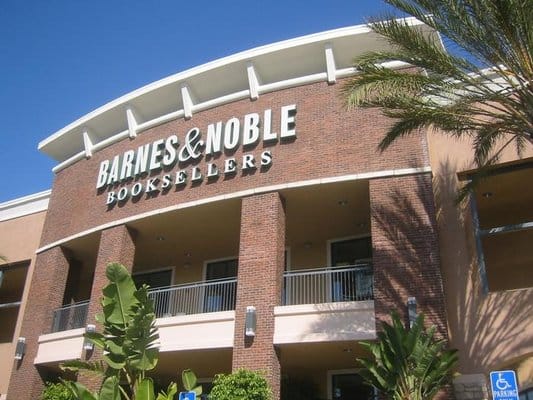 "It was a little bit chaotic when we arrived because a lot of the customers didn't know what was happening," said Capt. Steve Deuel of the Torrance Fire Department. "But mom knew because it was not her first child."
The firefighters were trying to decide if they should take the eight months pregnant woman to the hospital or help her in the bookstore when they realised that the baby was already on his way.
"The baby made that decision for them," Deuel said. "They went ahead and delivered a healthy baby boy."
The mom and baby were taken to the Little Company of Mary Medical Center and both are said to be doing fine.
Firefighter Chad DeMarco told ABC News that while the mom was delivering paramedics covered her with a cloth and authorities controlled the crowd to give her some space.
"Usually we prefer to deliver in the hospital, but the baby was coming out," DeMarco said. "We cut the cord in the Barnes & Noble."
He also added that because the woman did not imagine that she would deliver so soon before her due date, she is yet to decide a name for her boy.
May we suggest a name that will suit the literary environment he was born in.
---
[ad]