As we all know babies will arrive when and where THEY are ready as in the case of baby Minitra Charmaine King, the preemie that was born in a car parked at a car dealership lot. Yesterday, in similar style, Heather Gersz welcomed her second child, a baby boy, in a passenger seat of a car parked on the breakdown lane on the ramp of Interstate – 95.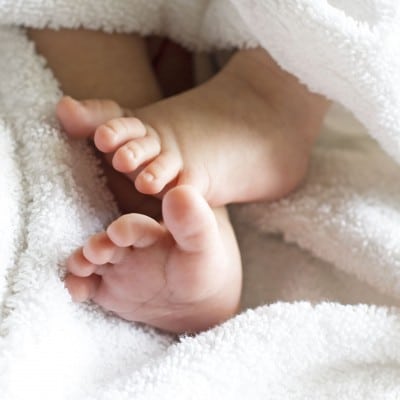 When Heather, already a mother of 4 year old girl Gavin, started feeling contractions late Saturday night her husband Jonathan immediately called his in-laws and got ready to drive all the way to Yale-New Haven Hospital. But it was the last minute advice of his mother- in-law that eventually saved the day.
Says Jonathan:
"The last thing my mother-in-law said was to call 911 for a police escort. I'm thinking, 'Oh yeah, right.' But you know, there's a reason she said it."
While on their way Jonathan called the Westbrook Troop F barracks and informed them about Heather's situation, giving them the model and make of the car they were driving. He was then advised to call 911 as soon as they felt the baby was coming out.
By then Heather had to start pushing. Jonathan dialed 911 on his cell phone and was instructed him to get off at the next exit and stay on the phone for further instruction.
Seconds later police Officer Brian McGinnis arrived accompanied by fellow Officer Philip Ramey. Lucky for the Gerzs' Officer McGinnis is trained as an emergency medical technician and he also works as an ambulance attendant for American Medical Response.
"The officer, Brian McGinnis, was a blessing," Jonathan said. "He kept me calm. The stars were aligned here."
The officer rushed to help Heather put the seat back and push a couple more times. 17 minutes after they had left their home, Officer McGinnis assisted in delivering a baby right in the passenger seat of the Gersz's car.
The exhausted mother didn't even know the sex of the baby until later when she was in the ambulance en route to the hospital. "Not that it mattered," says Heather holding little baby boy named Bowen in her arms.
Branford Fire Department paramedics Paul Cipriani and Dan Kunze were the next set of saviors who checked the baby and mother and kept the newborn warm until they reached the hospital.
With the unusual 'birthday' finally over, all Jonathan could say was, "We are looking forward to a happy life. – Atula, Staff Writer
Other Unusual Births: