I have always said that babies will comes when they are ready, not when it's convenient for you and this baby proves that theory…yet again.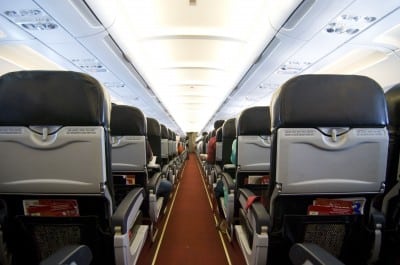 Baby Daniella, named after the co-pilot for the Kinshasa-Brussels flight, made her entrance into the world during the night aboard a Brussels Airlines flight from the Democratic Republic of Congo to Belgium.
She is said to be
" doing fine thanks to the help of two doctors who happened to be aboard as well as the crew," the statement said.

A 31-year-old Congolese woman, who was not identified, gave birth to the child at around 0200 GMT as the Airbus A330-300 was flying over the Sahara.

"Given the absence of any nearby airport, the birth took place aboard," the company said.

Mother and child were taken to hospital on arrival in Brussels.

"Flight SN352, therefore, had 233 passengers aboard on departure and 234 on arrival," the statement ended.
I was under the impression that women weren't allowed to fly after their 28th week, but in doing a bit more research, many airlines will allow expectant moms to fly up to their 36th week as long as there are no complications or a multiple pregnancy.
What are the chances of having not one but two doctors on board? Wholly lucky stars!!
Related Articles:
---
[ad]