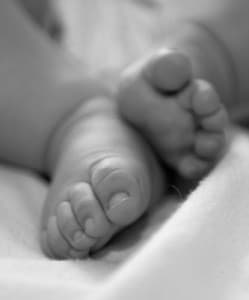 An asylum boat seeking refuge in Australia was intercepted off the coast of Broome this week by officers. What was a surprise though, was that among the asylum seekers was a baby not more than two days old, born onboard the boat!
Authorities intercepted a ship carrying 72 Vietnamese asylum seekers 50km off Broome last Monday. When they entered the ship, the coast guards were surprised to find a newborn baby along with the other passengers.
The baby girl was with her mother 22 year woman from Vietnam. The two were immediately taken to Broome hospital.
The baby's father and other relatives were also taken off the boat to stay close to the recovering mom and baby. The other passengers are still in the boat and will be taken to Christmas Island later for processing.
The vessel appeared headed for the mainland and had avoided the usual arrival points of Christmas Island or Ashmore Reef.
Even as the country tries to standardise the procedure of processing paper works and visa of the new arrivals, the birth of a baby on the boat, reminds us yet again how babies neither care nor wait for an opportune moment to come into the world.
---
[ad]