It has been said(and proved) many times that babies will come when(and where) they want.  One little guy further proved this to be true by arriving on a Brooklyn sidewalk on Sunday evening.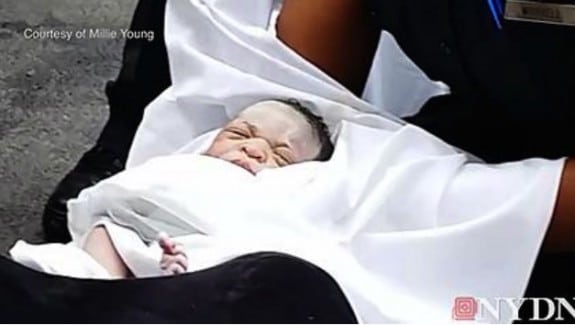 When EMTs and police arrived at the scene they found the woman sprawled on a piece of cardboard outside the subway station at Clark and Henry Sts.   The mom-to-be, who had just gotten off the train, was about to hail a cab when hard labor hit.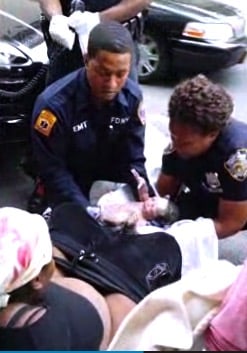 "She was crying 'Come here, my baby's coming,' " Iqbal Shahid, 55, an employee at a nearby store told NYDailyNews.com
"He actually opened his eyes, he was looking around," said an emergency responder. "He was big. He looked good."
The delivery earned praise from passerbys.
"A lot of people were happy, cheering and clapping," said Doug Levine, 56, who works nearby.
Millie Younger told ABC7News, "I was completely shocked myself by it.  And the baby was so beautiful, I said my goodness, what a privilege, seeing the baby being born."
The sidewalk appears to a popular birth place!  Just last week a California mom welcomed her baby girl on the sidewalk as well!
---
[ad]