Born 14 weeks early on September 23rd, weighing a mere 10 ounces, E'Layah Faith Pegues has surprised many with her fighting spirit.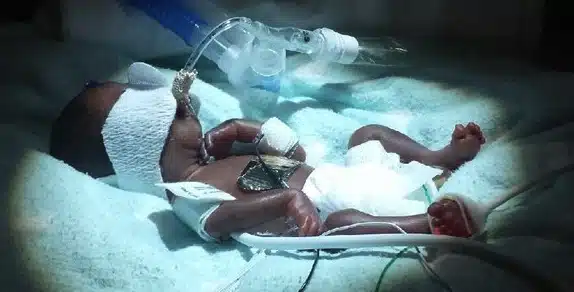 The smallest surviving premature baby ever born at The Carolinas Medical Center in Charlotte, N.C., and "one of the world's smallest babies ever born," E'Layah has finally be released from the NICU to join her family at home.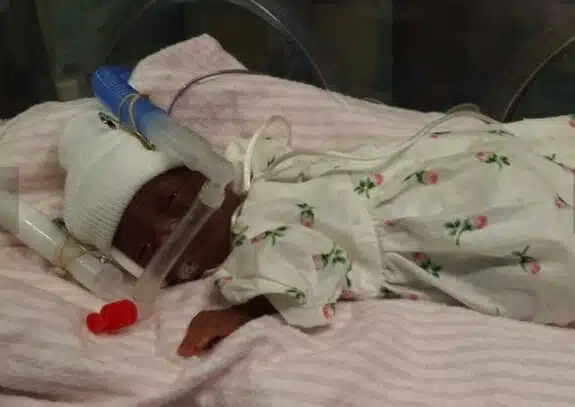 "Even our equipment, even our diapers that we have for our smallest babies were too big for her. So, we had to be very creative in taking care of her," said Dr. Jessica Clark-Pounder of Levine Children's Hospital.
E'Layah's parents, Megan Smith and Eric Pegues, are excited but anxious about having their baby home.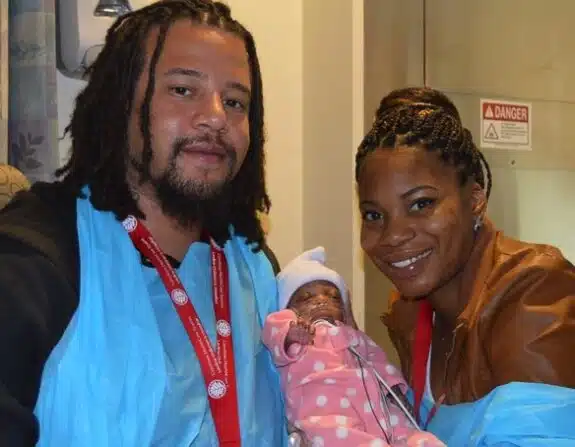 "I'm nervous," Megan said. "I've got anxiety, but this moment is here and I'm excited."
Carolinas Medical Center, and later Levine Children's Hospital has been their home for the past 5 months, but now it's time to start a new chapter.
"I want to know who she is. She is feisty," Megan told CBS News. "I'm ready to see what's in store."
E'layah now weighs five pounds and seven ounces, but she still has progress to make. Doctors are amazed, however, with over her progress over the past few months.
"She has grown, she has been able to breathe on her own and she looks around," Clark-Pounder said. "She pays attention to her surroundings, she knows her mom's voice, she knows her dad's voice… and I'm amazed she has come this far."
When we first wrote about E'Layah at the end of December, doctors had hoped could have gone home in January, but there were complications.
But now the wait is over, and the couple can start their lives with their miracle baby girl.