Three-year-old Adonis Ortiz could probably enter a contest for the world's happiest baby as he smiles from his hospital cot after surgery. That smile proves that his surgery – a multiple organ transplant – was nothing short of an amazing success for doctors at Jackson Memorial Hospital. More than that, it was a wonderful success for his parents, who couldn't be more grateful.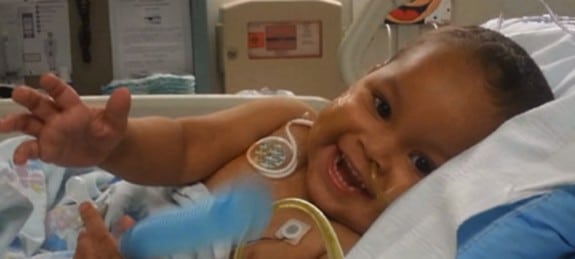 "We're going through some ups and downs, but I never lost faith," Adonis's mother, Aracelis Ortiz told ABC News. "I'm happy and excited with his progress."
Born with gastroschisis, a genetic condition that caused his intestines to grow outside his body through a hole in his abdomen, little Adonis has been fighting from day one. Doctors performed a surgery to place the organs inside his body, but other problems – some caused by underdeveloped intestines that were originally located inside the body – continued to develop. By August of this year, doctors ended up diagnosing him with stage 2 liver fibrosis. He would need a multiple organ transplant to survive.
As soon as doctors announced Adonis's surgery, the media went wild. It's not every day you hear about a child so young needing so many organs (the liver, pancreas, stomach, and small and large intestine) replaced. However, Jackson Memorial Hospital doctors were extremely optimistic about the surgery, and, as it turned out, they had every right to be!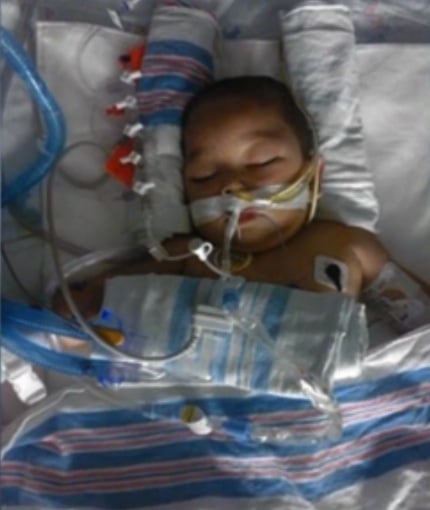 The surgery went well, and it was the first of its kind to be done without an additional procedure, a colostomy, which would have created an opening that would have allowed feces to leave his body. This means that Adonis won't need an additional surgery, as long as all continues to go well with his multiple organ transplant.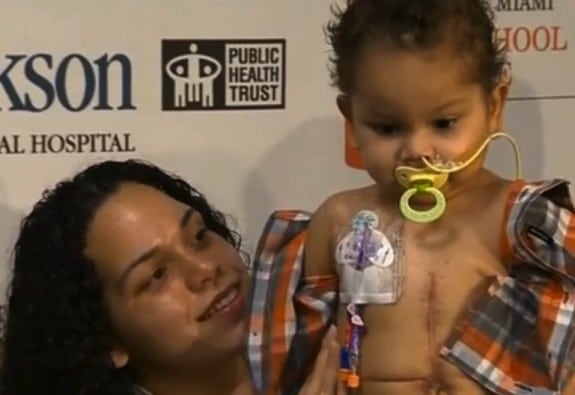 "This one-step approach kept Adonis from having additional surgeries," the hospital said in a statement to ABC news.
And, as you might guess, that's giving Adonis and his parents plenty to smile about!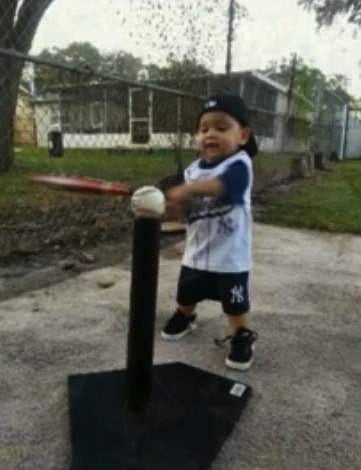 Related Articles: