A 1-year-old is very lucky to be alive after he was forgotten in the car for more than 2 hours on Sunday.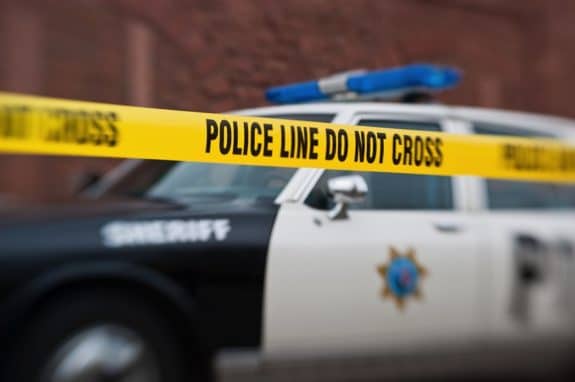 Salt Lake City Police tell KUTV that the toddler's mom was at church with her family on Sunday when she fell ill.
She reportedly left her husband and their other children at the church, but forgot that she had brought home their toddler son.  She went inside while he was still strapped in his car seat.   The toddler wasn't discovered until the rest of the family arrived home 2 and a half hours later.
Paramedics said the temperature of the car was more than 154 degrees and the boy's internal temperature was 105 degrees.
"Paramedics described [the boy's] behavior as lethargic. His breathing was shallow. They said that his condition was critical."
The baby was initially transferred to Riverton Hospital in critical condition, before he was flown to Primary Children's Hospital by medical helicopter.
Authorities are still investigating but believe the incident to be accidental.
"A child should be the first thing that goes into the house," said Bell. "It gets hot so fast inside of those cars. And this could have been so much more tragic than it is."
The little boy's condition was upgraded to fair on Monday and he is expected to survive.
An average of 37 children have died from being left in hot cars every year since 1998, with the majority of those being under 4.  Earlier this month GM announced they would add a reminder to "Look in the Rear Seat" to the center of the 2017 Acadia's speedometer.  Last year Evenflo debuted a SensorSafe™ Technology in their car seats that will generate a series of tones, reminding you that your baby is present in the vehicle.
---
[ad]