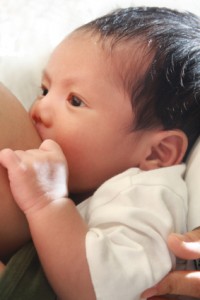 This year, as part of World Breastfeeding Week, the Pan American Health Organization (PAHO) is urging more hospitals to join the Baby Friendly Hospital Initiative and encourage breastfeeding for new mothers.
The Baby Friendly Hospital Initiative was originally launched in 1990 by the World Health Organization (WHO) and UNICEF to help improve breastfeeding rates around the world. This year, the Pan American Health Organization (PAHO) is trying to revitalize the initiative and get more hospitals to make efforts to encourage and support breastfeeding.
The PAHO has been recommending the original 10 Steps to Successful Breastfeeding that was created when the initiative began. These steps outline simple measures that hospitals of all sizes can do to make their facilities more in touch with the goals of the WHO and UNICEF. The steps are:
Have a written breastfeeding policy that is routinely communicated to all healthcare staff.
Train all healthcare staff in skills necessary to implement the policy.
Inform all pregnant women about the benefits and management of breastfeeding.
Help mothers initiate breastfeeding within one half-hour of birth.
Show mothers how to breastfeed and how to maintain lactation even if they are temporarily separated from their infants.
Give newborns no food or drink other than breast milk unless medically indicated.
Practice rooming in—i.e., allow mothers and infants to remain together—24 hours a day.
Encourage breastfeeding on demand.
Give no artificial teats or pacifiers (also called dummies or soothers) to breastfeeding infants.
Foster the establishment of breastfeeding support groups and refer mothers to these groups upon discharge from the hospital or clinic.
According to experts, the first hours and days after birth are the most important when it comes to securing a strong breastfeeding relationship. During this time, infants are more at risk of diseases and illness. Breastfeeding for at least the first six months can help prevent many of these health problems. Longer breastfeeding can help even more. According to the PAHO, breastfeeding is the single most effective intervention for preventing deaths of children under age 5 years.
Unfortunately, in most of the Americas the rates of breastfeeding within the first hour after birth is is less than 50 percent. In some countries, as few as only 8 percent of mothers continue breastfeeding for six months. Creating a stronger emphasis on the benefits of breastfeeding, and offering more support and encouragement, can go a long way to help increase these numbers.
To date, there have already been hundreds of hospitals that have been certified as Baby Friendly through the PAHO/WHO/UNICEF Baby Friendly Hospital Initiative. However, this certification is not required to be monitored over time. The PAHO is also asking hospitals who have already met the Baby Friendly standards to keep themselves accountable by a recertification process every three to five years.
An early, strong breastfeeding beginning can lead to a more successful long term breastfeeding relationship. For many babies, breastfeeding can be the difference between life and death. Getting support and help during the early hours can be very critical for new mothers, and this care can be best provided by hospitals that abide by the Baby Friendly Hospital Initiative standards. – Summer, staff writer
Related Articles:
---
[ad]