A trans-Atlantic flight from Amsterdam to Boston got exciting yesterday morning when a pregnant woman went into labor and delivered her daughter on board.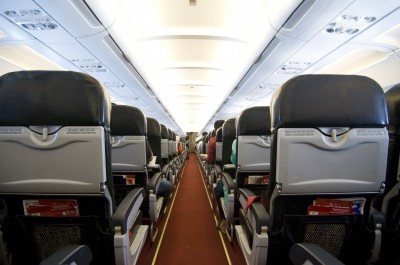 The baby, considered to be Canadian because she was born as the plane soared over Canada, arrived so quickly the plane didn't have a chance to make an emergency landing.
Lucky for the mom, there was a doctor on board to assist in the delivery.
Dr. Natarajan Raman, a radiation oncologist from Woodbury, doesn't usually get to deliver happy news like he did Wednesday morning.

Even though it had been almost 20 years since he delivered a baby, Raman, who had been in India attending his 25th medical school reunion, said his memory was still intact.

"It just came right back to me," he said. "It's somewhere stored in the back of your mind and it comes together at the right time."
The flight landed at 10:29 a.m., about 90 minutes after the baby was born. The mother and baby were transported to Massachusetts General Hospital, where they were in good condition.
Unlike cruise lines, airlines allow passengers to fly sometimes well into their third trimester.
Related Articles:
---
[ad]