Doctors at a children's hospital in Quanzhou, East China's Fujian province worked to examine a baby girl born with three legs after the infant was abandoned at a shelter.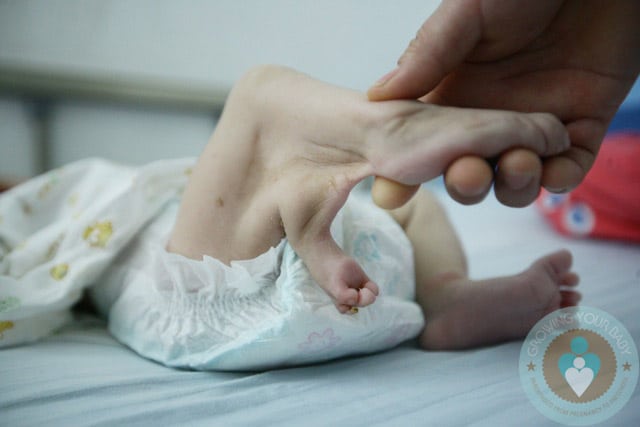 The baby was found abandoned in February in Shishan township, Nan'an county of Quanzhou and taken in by a local welfare home before being brought to the hospital for treatment.
The images show a small leg with a foot and toes that piggybacks the little girl's right leg. Her extra appendage is more than likely due to a parasitic twin that didn't split or develop properly early in the womb.  There also appears to be a protrusion from her right buttock that will possibly need to be removed when doctors operate on the infant.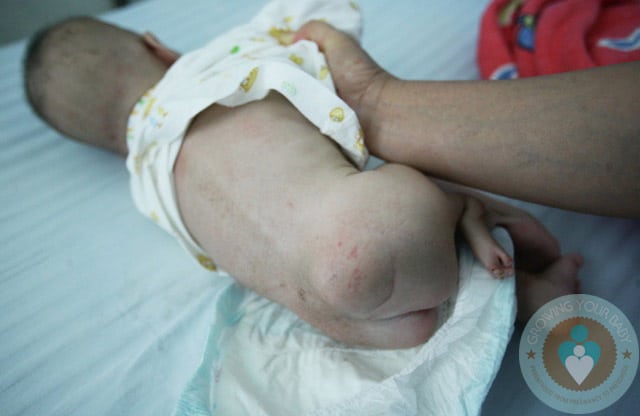 Doctors say the redundant leg should be amputated, but they have to wait until she is at least six months old
---
{ZUMA}
---
[ad]