Parents lately seem to have become cold to the dangers of leaving a child alone inside a car. Despite regular reports of babies, and children suffering the consequences the latest news of such negligence comes from Northeast Philadelphia where a 1 year old was locked inside a car in the Walmart parking lot.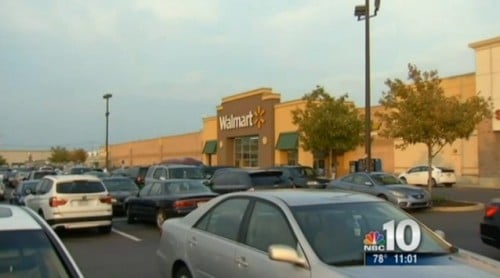 According to local police the 1 year old baby girl was inside a car in the parking lot of the Walmart on the 9700 block of Roosevelt Boulevard in Northeast Philadelphia. They suspect that she might have been inside for more than half  an hour.  Thankfully for her though, helped arrived just in time.
Anthony Lope was passing by the car when he heard the crying of the baby,
"She's screaming and she's yelling. She's sweating really bad. It's hot and the windows are up."
Anthony and his wife Ruqayah tried to help the baby.
"The baby was hurt," said his wife. "The way that baby was screaming you could tell. You saw the sweat through the window before she came out."
The two called the police and asked for help inside the store. They also tried to open the lock to rescue the wailing child.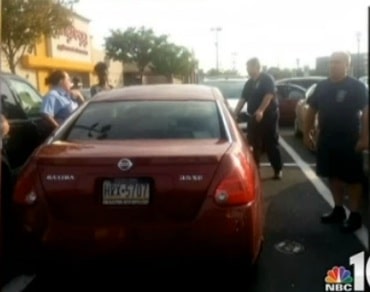 "I panicked," Lopez said. "I went into my truck, grabbed a bat and tried to break the window."
Soon police arrived and rescued the baby girl. She was immediately taken to the hospital where doctors reported her to be fine.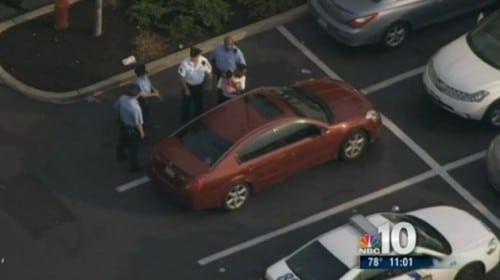 The girl's mother, 24-year-old Jasmin Ingram, was taken into custody.  She was charged with endangering the welfare of a child and child endangerment. The mother told the cops that she had gone inside the store only for a few minutes, but the officials believe the baby was inside the hot car for at least half an hour.
DHS is currently investigating the case. The child is being looked after by her father.
---
[ad]