The uncle of a 19-month-old girl says that a horrible car accident was a teaching moment of great value about properly restraining small children in car seats. Levi Simmons says that if his niece Abby's car seat hadn't been properly fastened "she would no longer be with us."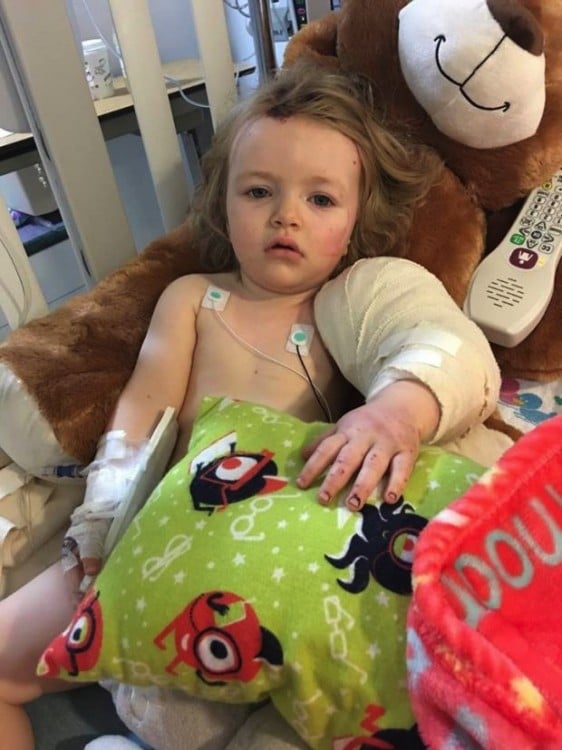 In a Monday crash Abigail Rowe and her car seat were thrown from her mother Tiffany's car onto the Glenn Highway. Tiffany, her mother, and Abby were driving in a silver Chevrolet Malibu when they were struck by a Ford pickup truck.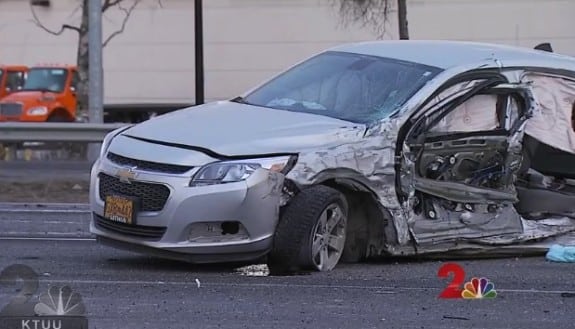 The collision, which injured four people, happened near Northway Mall. When they were hit by the white F-150, Abigail was ejected from the car, still in her car seat. The car seatbelt was ripped from the car in the collision.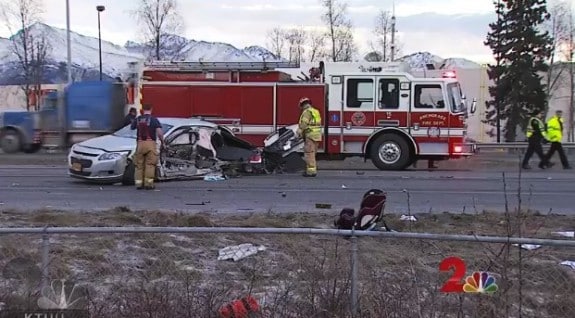 Miraculously, the little girl survived.
Photos taken at the accident scene show that the rear half of the Malibu was destroyed. Tiffany Rowe said the Evenflo Platinum Symphony LX car seat made the difference, even though the seatbelt securing it wasn't able to keep Abigale in the car.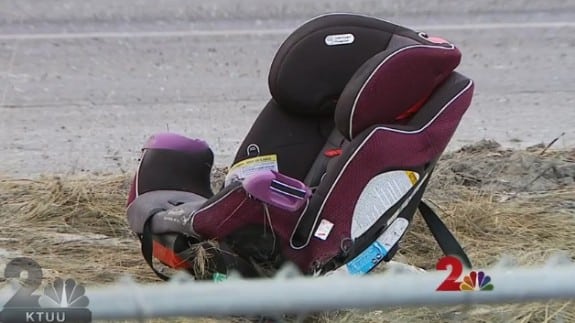 Her arm is broken in two places and she has a lot of swelling, bruising, and road rash.
Police closed that section of the highway for five hours and are still investigating the crash and not yet ready to provide more information.
On Tuesday, the Anchorage Fire Department began offering free car seat inspections in an effort to help parents know if they are properly installed. To schedule an inspection phone 907-267-5045.
---
[ad]