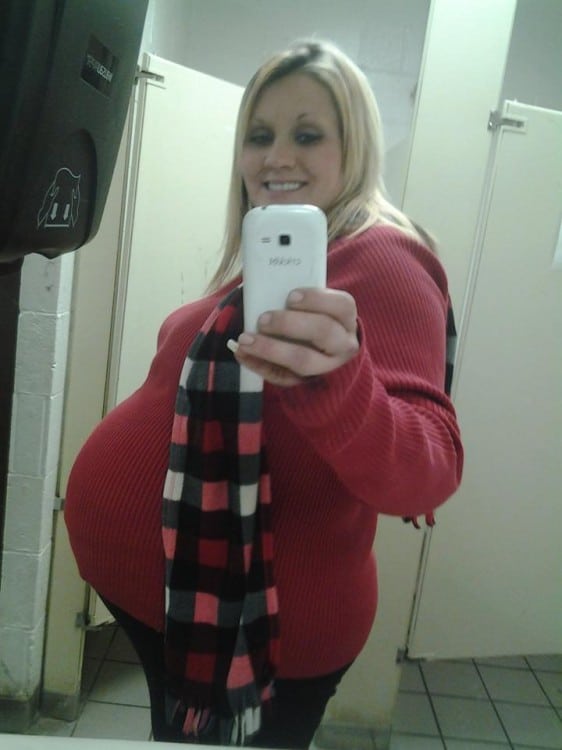 On November 13th Jodie Guthrie's Facebook post sums up her excitement about the arrival of her baby boy.
"Went to Magee for an ultrasound and Trace Joseph Weatherwalk is 5-pounds-9-ounces…God Blessed this perfect angel – and I can't wait to meet him."
But due to a freak accident she was never able to meet her baby boy.
Police say the mom-to-be was waiting outside Rite Aid Pharmacy when an elderly driver lost control of his Dodge minivan as he pulled into a parking spot.
"The driver may have hit the gas instead of the brake causing the car to lurch over, off the curb and pinned the woman against the wall." Pittsburgh Police Zone 1 Commander RaShall Brackney told CBS News.
Jodie was transferred to Allegheny General Hospital where Trace was delivered by emergency C-Section. The new mom passed away a short time after.
The driver, Allan Massie, 88, was accompanied by his wife, who is in her 60s. Both were distraught when questioned by police.
"He appeared to be disoriented at that point in time," Officer Brackney told the media.
Mr Massie's granddaughter Candy Thompson was shaken by the incident telling CBS News,
"I can't imagine what her family is going through right now – the holiday."  She also revealed that her grandfather was struggling with dementia.
"Because he has Alzheimer's and I don't even think he might remember tomorrow what happened today."
The baby's father George Weatherwalk told Pittsburgh's Action News 4 the baby's heart and other vital signs appear strong, but he is not breathing on his own and doctors are keeping his body temperature low to prevent any brain damage that may have been suffered in the crash.
The last time he saw his fiancé Jodie, she had surprised him by setting up a playpen and organizing what they will need for their baby's arrival, which was just two weeks away.
George was at home when he received the news from the hospital that Jodie had been hurt.
"I walked in, they said 'Do you want the good news or the bad news?' And I already knew something was wrong," Weatherwalk said. "And when they said your son's alright, I knew she was gone."
He is heartbroken, but also confused as to why family members would let Mr. Massie get behind the wheel considering that they knew he had been showing signs of dementia.
"I don't understand. That doesn't make sense to me," Weatherwalk said. "I mean she'd still be here right now."
George is now making plans to raise his baby without Jodie,  while ensuring Trace Joseph knows how much his mother wanted to be there for him.
IMAGE: FACEBOOK
---
[ad]