Shock in Poland today after a newborn baby was born with 4.5 grams of alcohol in its blood – which is almost 23 times the adult drink drive limit.
The baby's 24-year-old mother was rushed to the hospital  after she passed out at a local liquor store while trying to buy more alcohol. In order to save the baby's life he was delivered by emergency caesarian section.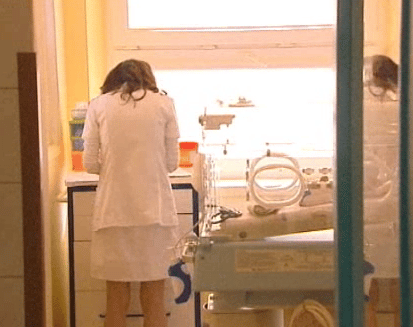 "The unborn baby was in severe danger of being poisoned to death. When he came out his heart was barely beating and he had 4.5g of alcohol in his blood," hospital spokeswoman Wojciech Zawalski said in a statement.
Doctors say there are no immediate fears for the baby's life but they are concerned about his development.
Fetal alcohol syndrome (FAS) is a pattern of mental and physical defects that can develop in a fetus in association with high levels of alcohol consumption during pregnancy.  Fetal alcohol exposure is the leading known cause of mental retardation in the Western world.
The mother could face charges of endangering the life and health of her child, a crime which carries a sentence of up to five years in prison.
---
[ad]