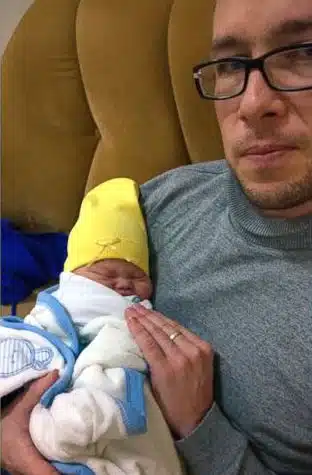 It's often said that there are two sides to every story. The recent news story of a father who refused to abandon his Down Syndrome baby after reportedly being given an ultimatum from his wife apparently isn't any different. News channels are now picking up more information from the father and, for the first time, the mother has come out with her side of the story. The unfortunate part of all of this is that there's still a special needs child trapped in the middle.
The mother, Ruzan Badalyn, has become a hate figure around the world. Comment after comment of how awful and heartless of a person she is have spread like wild-fire, being found everywhere from the father's GoFundMe project page to online articles. But this mother says the story isn't quite like the father has told it.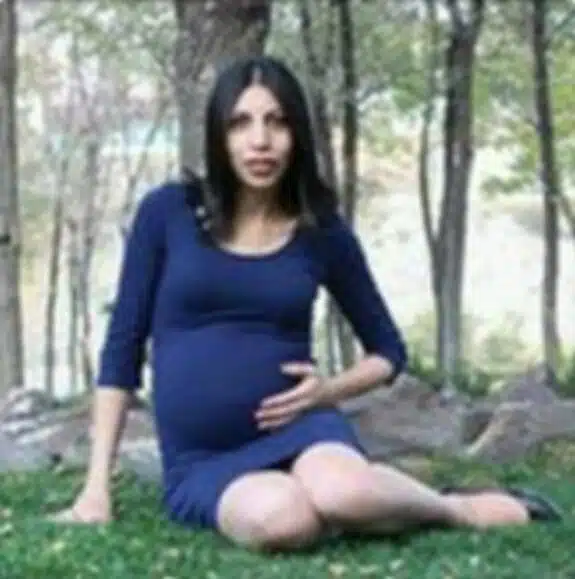 She says that she and her husband agreed that the best life for baby Leo would be in New Zealand, Samuel's native country. She also claims that she never gave her husband an ultimatum, and that, initially, she wasn't looking to give up her son.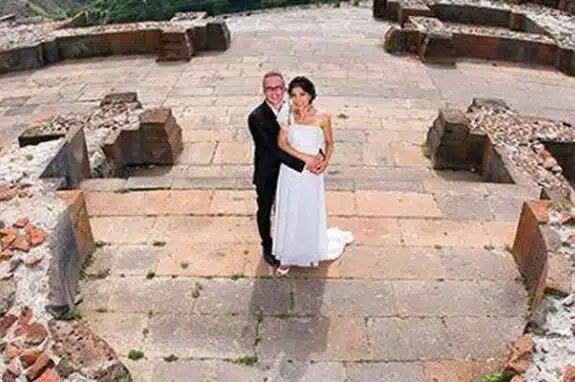 "The first thing that came to my mind after the diagnosis was that I didn't want my child to live in a country where certain stereotypes dominate the lives of people with DS and no opportunities at all," Ruzan said in a statement on Facebook. "I want him to be involved and well-received in society, an integration that will require years and years for our society to adjust to. Everyone in our family realized that the baby's interests should be placed first, and only his move to another country could remedy the situation, something that Sam himself also accepted."
In fact, Ruzan says she held this discussion with Sam, and tried to talk to him about what would be best for their son. But Samuel says that, while he does understand the social pressures in Ruzan's home country, the conversation she's speaking of never occurred.
"I don't hold anything against Ruzan. I wanted this personal responsibility and I've assumed it for Leo and she's also made her own decisions. I am fully sympathetic to the societal pressures and issues with the culture. There are many factors that come into play," he told Mirror UK. "[But she didn't discuss] this with me because the decision had already been made. The family or her wouldn't even enter into a dialogue with me on that particular thing. I had to make my decision because of this innocent little guy. He's beautiful, just beautiful. I gave her the opportunity that we could raise him together and I wouldn't leave and I think the proof is there, that I myself am now caring for him full-time."
But Ruzan claims the exact opposite, that it was Samuel that wouldn't communicate with her, and that he refused to speak to her regarding their son. Essentially, she feels emotionally abandoned by her husband.
"In the hardest moment of my life, when my husband should be next to me and support and help to [make] the right decision, I could not find any support from his side. After that incident, he left the hospital, notifying me hours later that he was taking the kid with him and that he is going to leave the country for New Zealand, and I do not have anything to do with the situation," she said. "Sam has never suggested joining him and bringing up the child together in this country. Neither did he tell me anything on the day we filed for divorce . . . I tried several times to communicate, but he never tried to listen [to] me and to find common solutions. The only response was the accusation from his part."
Samuel says he doesn't disagree that he left Ruzan in the "hardest moment of [her] life," but he says he simply didn't have a choice.
"In a sense, I have walked away from her. I made it very clear to her I did not support abandoning the baby," he said, still holding to his claim that his wife wanted nothing to do with the baby and had no intentions of keeping him. "I was given my marching orders if I wanted to keep the baby, and the situation is, I couldn't walk away from him. Once I was told this was the option, there was really no reason for me to stay in Armenia."
Yet, despite it all, Samuel says he isn't angry with his wife, and, if she should ever choose to try and make it work as a family, if she ever decided to be a mother, Samuel would be all for the idea. And, despite all the nasty comments from others, Leo remains understanding and empathetic to his wife and has even gone so far as to defend her in the face of all the hurtful and hateful comments.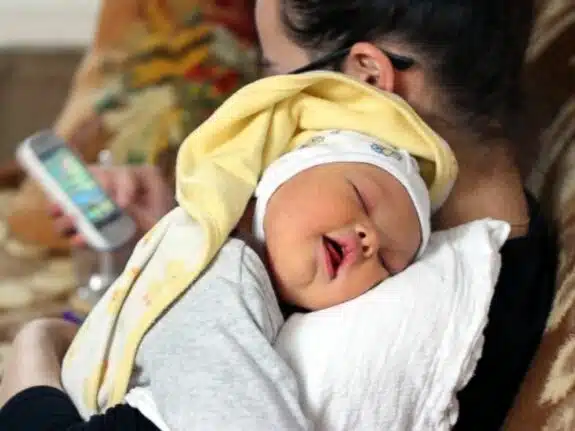 "I haven't said anything bad about my wife. I adore her and I want to carry those memories for Leo. I want him to know how good his mum was," he said." I'll hold out the possibility in the future that there will be the possibility of a connection. The door will always be open. For that to happen, she will need to fully accept Leo and take on her responsibilities as a mother."
Either way—wherever the truth lies—Samuel said something to Mirror UK that just kind of hits home, something that gets right to the heart of the matter: there is a special needs little boy who needs love and care and support. That should always come first.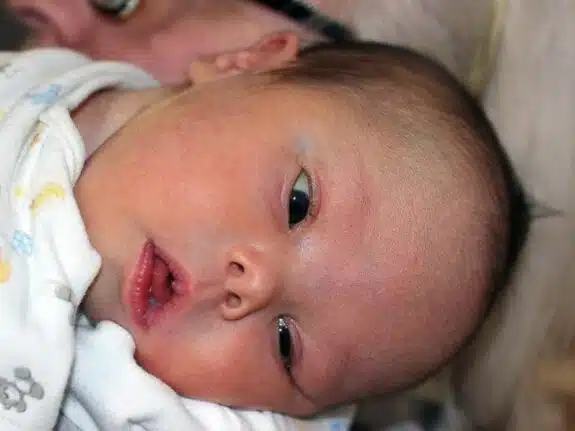 "There isn't a dialogue to be had when it comes to a baby. There aren't two sides of a story," he said. "You've got a little guy there and he needs a dad and he needs a mum. You've got this little human life in the middle and no one wants him."
But his father DOES want him, and his GoFundme page, which has already raised more than £130,000 is still going strong. He plans to put that money toward moving his family from Armenia back to his hometown of Auckland, where family support is available. He also plans to help fund facilities and programs in Armenia to support parents of disabled children or help children that have been abandoned because of their disabilities.
Related Articles:
---