While at ABC last week, I had the pleasure of meeting with Ringley, an organic teething company.
Ringley is the original Canadian natural teether that combines two efficient teething tools: untreated Maple wood and 100% organic cotton terrycloth.
I like that this supersoft baby toy provides two very different textures to soothe tender gums. During my son's latest round of teething, I noticed that he preferred hard stuff to chew on, as opposed to the last time where he was chewing on my t-shirts.
The Ringley's terrycloth base is also great for soaking up the drool that is constantly accumulating inside a teething baby's mouth.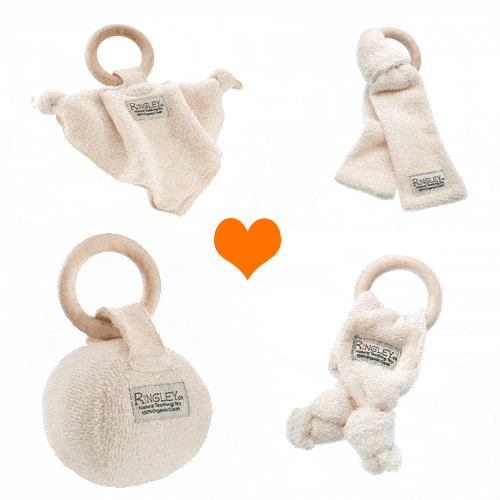 *Made free from dye and without harmful chemicals.
---
[ad]